Modi assures of early Teesta solution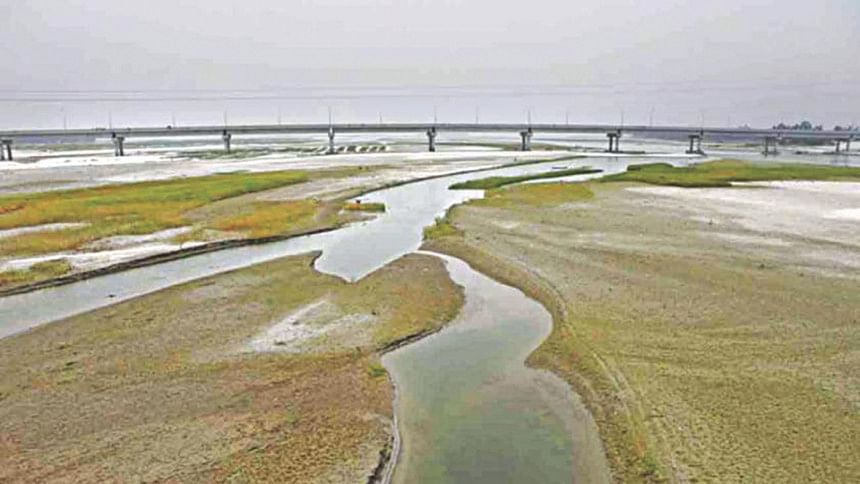 Indian Prime Minister Narendra Modi has assured of an early breakthrough on the Teesta river's water sharing issue.
Modi made the announcement at a joint press conference with his Bangladesh counterpart Sheikh Hasina in New Delhi today.
"I assure you and the people of Bangladesh of our commitment and continuing efforts. I firmly believe that it is only my government and Excellency Sheikh Hasina, your government that can and will find an early solution to Teesta water sharing," he said terming Teesta river as an important for Bangladesh-India relationship.
READ MORE: Meeting with Modi 'productive': Hasina
Saying Mamata Banerjee's feelings for Bangladesh are as warm as his own, he added: "I'm very happy that the chief minister of West Bengal is my honourable guest today."
READ MORE: India pledges $4.5b for Bangladesh projects, $500m for defence
Mamata was present at the briefing and is expected to meet the two PMs and join a lunch being hosted by Modi for Hasina, reports our New Delhi correspondent.
Click HERE to read press statement by Narendra Modi 
Dhaka expects New Delhi to go the extra mile to clinch the Teesta water deal as its water is crucial for Bangladesh especially in the leanest period from December to March when the water flow often temporarily comes down to less than 1,000 cusecs from 5,000 cusecs.
Besides, the Hasina government also faces fresh national elections next year.