MMCH fails to provide ambulance for patients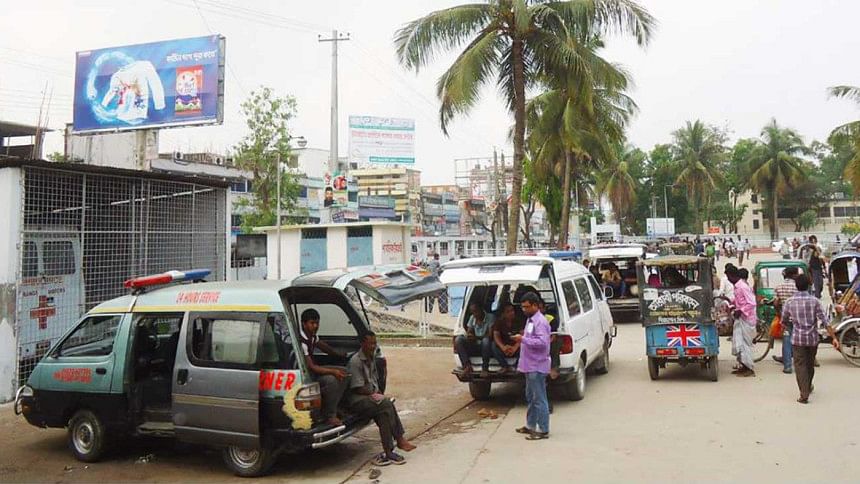 Believe it or not, 1000-bed Mymensingh Medical College Hospital (MMCH) virtually fails to provide ambulance services for patients, even for the critical ones who require shifting to capital Dhaka.
Of the two functional ambulances of the hospital, one has remained engaged to regularly carry meals three times to Surya Kanta Hospital, a diarrhoea ward of MMCH at Boro Kalibari in the town, for the last three months, said hospital sources.
The other one is often 'reserved' for doctors and staff of the hospital, said a few hospital employees seeking anonymity.
On an average, 2400 to 2500 patients remain admitted to MMCH and of them seven or eight critical patients are referred to specialised hospitals in Dhaka every day but they have to travel by private ambulances, hospital sources said.
Strangely, the hospital does not have any ambulance with cardiac support facilities, they said.
Taking advantage of the situation, owners of private ambulances are doing good business, keeping the vehicles in front of the hospital's emergency gate.
The patients' attendants have to pay Tk 5000 to Tk 6000 to rent a private ambulance for a trip to Dhaka while it would take Tk 2400 to Tk 2500 if the arrangement was made by the hospital authorities, sources said.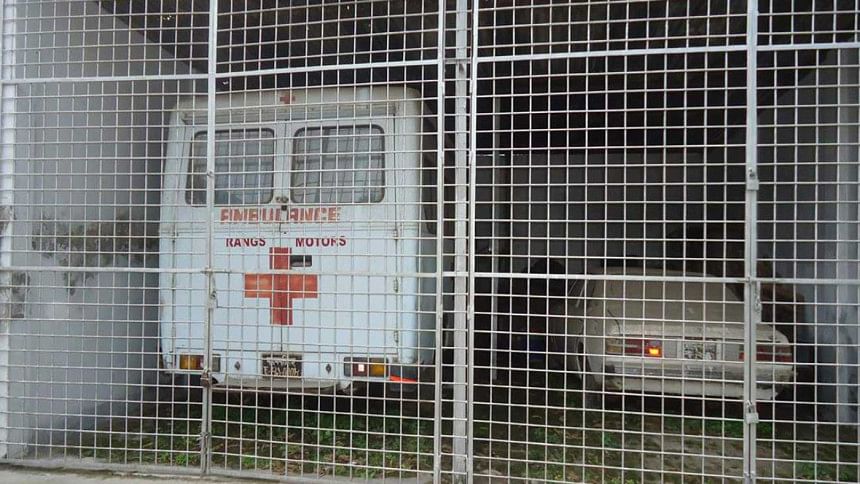 Bir Protik Taramon Bibi, who was admitted to MMCH's Coronary Care Unit on February 15, was referred to Dhaka on February 17 but her relatives had to manage a private ambulance to take her there.
Rashedul Islam, upazila nirbahi officer of Trishal, died in a road accident there on March 29 and the body was brought to MMCH.
But no ambulance service from the hospital was available to carry the body to his Lohagacha village home in Sreepur upazila of Gazipur district, sources said.
The 1000-bed hospital must be equipped with all modern amenities including new ambulances on an urgent basis, said Dr Motiur Rahman Bhuiyan, secretary of Bangladesh Medical Association's Mymensingh unit.
MMCH Director Brig Gen Nasir Uddin Ahmed said steps have been taken to procure more ambulances to support the critical patients.