Microsoft signs MoU with A2i programme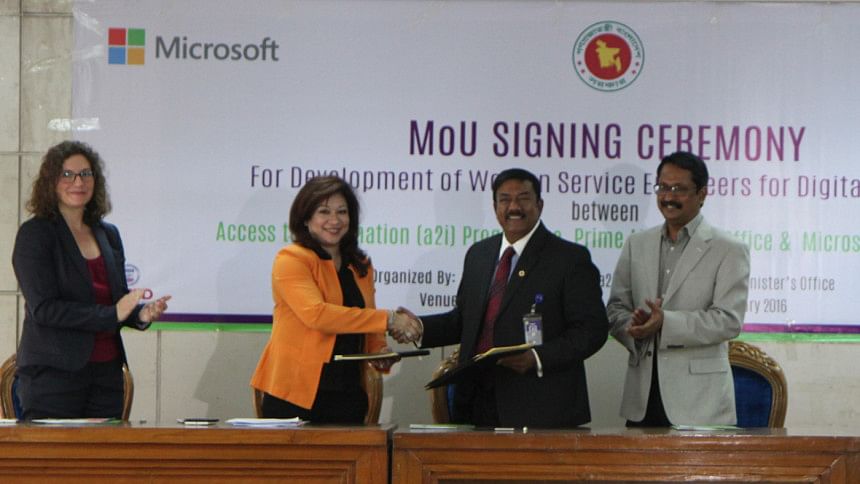 Microsoft Bangladesh today signed a Memorandum of Understanding (MoU) with A2i programme.
Sonia Bashir Kabir, managing director of Microsoft Bangladesh, and Kabir bin Anwar, director general (Admin) at Prime Minister's Office and project director of a2i programme, signed the MoU.
Michelle Simmons, general manager of Microsoft South East Asia New Markets, was also present in the event.
Under the MoU, women entrepreneurs from 5,273 digital centres nationwide will receive training on computer hardware and software use and will be linked with service centres after completion of training.
Expressing excitement about signing the MoU, Sonia Bashir Kabir said: "We believe women are an integral part of our society and it is my personal passion to promote women in technology."
Through the Digital Literacy programme, it will be possible to involve women entrepreneurs in information technology related activities and there will be scope to provide better services to students/ citizens outside Dhaka city.