Tech Talk
Meet the new Microsoft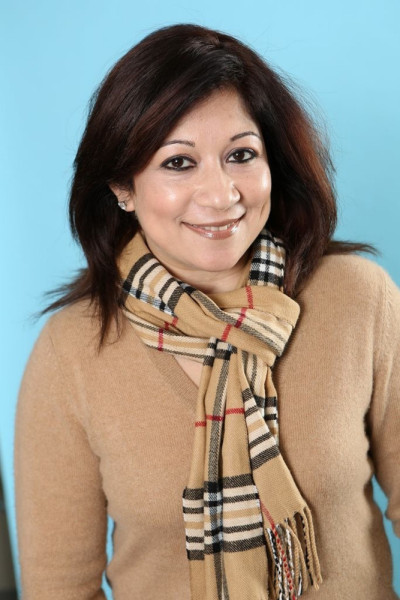 Microsoft turned 40 on April 4th this year and on this occasion we had an opportunity to speak with Sonia Bashir Kabir, the Managing Director of Microsoft Bangladesh. Sonia shared Microsoft's vision, future direction and upcoming plans with BYTES. She said Microsoft is now poised to lead as a mobile first, cloud first company. 
What is Microsoft's vision for Bangladesh?
Sonia: Most people perceive Microsoft as a company that makes Windows and Office. However, we are more than that and we plan to enable people to create and share content; collaborate across teams, organizations and networks; and gain contextually relevant insights based on preferences and intent. Microsoft is now focused on open software and systems even when it has meant supporting competing services in the process. Our three big bets are all on the cloud: O365 (cloud offering of Office at a fraction of the cost of the on premise Office license), Azure (data center on the cloud) and Windows. Bangladesh is included inour CEOSatyaNadellalist of top 10 countries that will have a booming and vibrant ICT industry. The reasons are really simple. Bangladesh has a population of 160 million of which approximately 85% are unbanked, internet penetration is 20% while mobile penetration is 77% (95% use internet through mobile network). There are lot of opportunities for Bangladesh to accelerate growth/leap-frog by leveraging state of the art technology.
How is the anti-piracy drive going on? How are you planning to combat piracy in Bangladesh, a market were 90% of the software are pirated?
Sonia: The reality is that 90% of the Microsoft Products in Bangladesh are pirated. We do not expect this number to reverse overnight but we are seeing positive results slowly. Most users are quite naïve about cyber security threats and in the next 6 months we plan to share facts about cyber security aggressively. We have recently signed an agreement with Bangladesh Computer Samity (BCS) where BCS will help Microsoft to promote genuine software and continue with an anti-piracy drive. I want to say that most of the users are not aware that using pirated software is like committing a "theft". We may be a poor nation but we are not thieves.
Why aren't we seeing more Microsoft devices i.e. tablet and all–in-one-pc, accessories?
Sonia: The Surface Pro 3 tablets of Microsoft have outperformed everything else in the global market. The price points for Surface Pro 3 are a bit high for the Bangladesh market but from next month we are launching the Surface 3 at approximately $500. We see a potential market for this device in Bangladesh and stay tuned as we roll out more devices.
Lumia is something that Microsoft is now betting on. How well is it faring?
Sonia: Now that Microsoft has acquired Nokia, we will be more visible in the mobile device market. I am really happy to share that we are out of stock with our new Lumia phones. We are working very closely with partners to make the eco system strong for Lumia and plan to look at the B2B space very seriously.
Personally, you are involved with the 'Women in IT movement' in Bangladesh. How would you describe the IT scene for women in Bangladesh?
Sonia: The entrepreneurial spirit is thriving in Bangladesh. 50% of the population of Bangladesh comprises of women. We have seen a radical shift in the mentality of Bangladeshi educated woman. Women are involving themselves in the IT sector. And Microsoft wants to work with them. For Bangladesh we have already launched a campaign called "Windows Women" where women from all ages and walks of life are welcome to become Microsoft Brand Ambassadors after they get free training on either our product portfolio or in creating Apps.
The startup scene in Bangladesh is vibrant. I lived in Silicon Valley for 20 years. I have seen the very same scenario: maybe in not a scale that we expect it to be but we are definitely moving forward.
You have been involved with the IT industry; both local & international. How would you describe the IT industry of Bangladesh?
Sonia: Bangladesh is like a sleeping giant. The IT sector continues to advance. BASIS has a target of USD 1 billion export of IT services. Of course we face hurdles, but the government and private sector are working relentlessly to improve the situation. I have no doubt in my mind that Bangladesh will be a world class player in IT industry in the near future.