Mayor Annisul vows action against attackers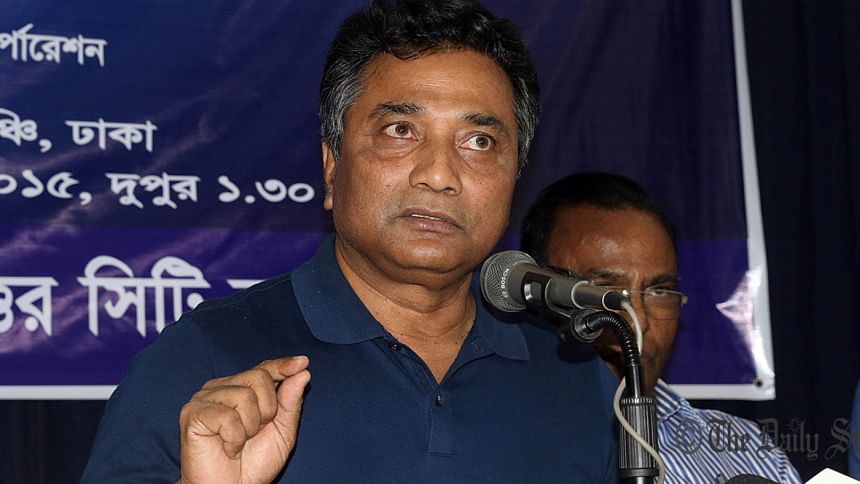 Dhaka North City Mayor Annisul Huq has vowed to take action against the attackers who went berserk yesterday during an eviction drive at Tejgaon.
"An influential quarter is running drug trade and toll business in the area. Their toll collection will stop after the eviction. That's why they attacked," the mayor said.
"The attackers will face a tough action. You (people) just help me," the DNCC mayor said at a press conference held at a hotel in Karwan Bazar in Dhaka today.
The grabbers have played a political game, Anisul said, but he kept mum despite having adequate forces with him.
The mayor further said he knew who misguided the truck labours and vowed not let anyone grab the city streets.
Anisul said he has requested the home minister and police authorities to detain those involved with yesterday's attack. The people who were trying to show power by halting the drive will not be spared, he said, sounded a note of caution.
Several hundred transport workers fought pitched battles with police during an eviction drive against illegal structures at the capital's Tejgaon Truck Terminal yesterday.
This happened when Dhaka North City Corporation Mayor Annisul Huq himself was leading the drive, which began around 1:00pm.
He remained virtually confined there for about three hours till around 5:00pm and was later escorted out of the office by police and Rab members.
At least three people suffered pellet injuries, as police opened fire on the agitating workers who responded by throwing brick chips. A traffic cop was hit by bricks and was seen bleeding.