HATE CRIME IN BHOLA: 4 killed, 100 injured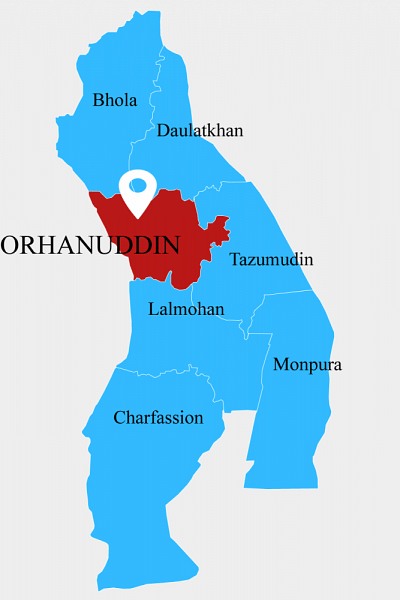 -- Hate spread through hacked FB account
-- Accused filed complaints with police two days back
--With police, administration initiatives situation was under control till this morning
-- A quarter active in inciting the mob
-- BGB deployed  
At least four people were killed and a hundred others injured as police tried to prevent mob in Bhola from taking revenge against a man they thought responsible for a hate conversation through Facebook's messenger app.   
Failing to control the situation, law-enforcers had to fire rubber bullets to disperse the protesters, who were out to take their angers out on minority community and their properties, according to local journalists, administration and police that The Daily Star could reach from Dhaka.
Contacted, Superintendent of Police in Bhola, Sarkar Md Kaiser confirmed the deaths of four people.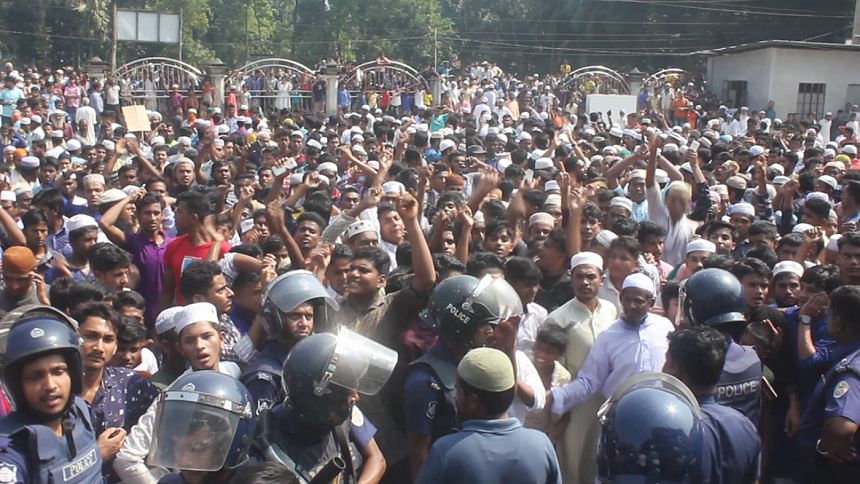 Two of the deceased were identified as Abu Raihan, 14, a student of Pouro Adarsho Hafizia Madrasa and son of Abdul Kalam of Doula village, and Md Shahin, 30, son of Delwar Hossain of Katia village in the upazila, our correspondent from Jhalakathi reports quoting police.
Seemingly designed to hurt religious sentiments, the conversation went viral through social media in the locality since October 18, and the person in the centre of the storm himself went to the Borhanuddin Police Station in the afternoon on the day and filed a general diary stating that his Facebook ID might have been hacked.     
The Bhola SP told The Daily Star that they have already detained three persons who are allegedly involved with Facebook hacking. "We have got all the information relating to the Facebook hacking."
The local administration and police took initiatives to stymie the simmering tension by engaging with the communities and keeping the accused in safety custody, but a quarter continued to fuel it.
Meanwhile, AKM Ehsanullah, an additional DIG of Barishal Range, told The Daily that the police and local administration calmed the situation on Saturday night, consulting with local Imam, religious leaders, people's representatives and local personalities.
But, in no time this morning, a group of people built a stage and set up 17 loudspeakers, and a section of them was violent.
Soon, 15-20,000 people gathered there. As police tried to calm them down, the protesters targeted police, throwing brick-chips at them and forcing them to take shelter in a nearby room.
They broke the door partially, but could not get in, the additional DIG said. "We used mattress as a shield to save us. Had they entered the room, they would have killed me, SP and upazila nirbahi officer," he said.
The UNO then informed the situation to deputy commissioner, who permitted the top local officials to come out safely by firing.
"We had no option, but to open fire."
BGB deployed
Meanwhile, the members of Border Guard Bangladesh (BGB) were deployed in the upazila to maintain law and order, and avert further untoward incident over the clash.
"BGB members were deployed engaging a helicopter on emergency basis," Shariful Islam, Public Relations Officer (PRO) of BGB, told The Daily Star.