Bangladesh to seek opening of Malaysia labour market
Official-level meeting to be held between the 2 countries today, tomorrow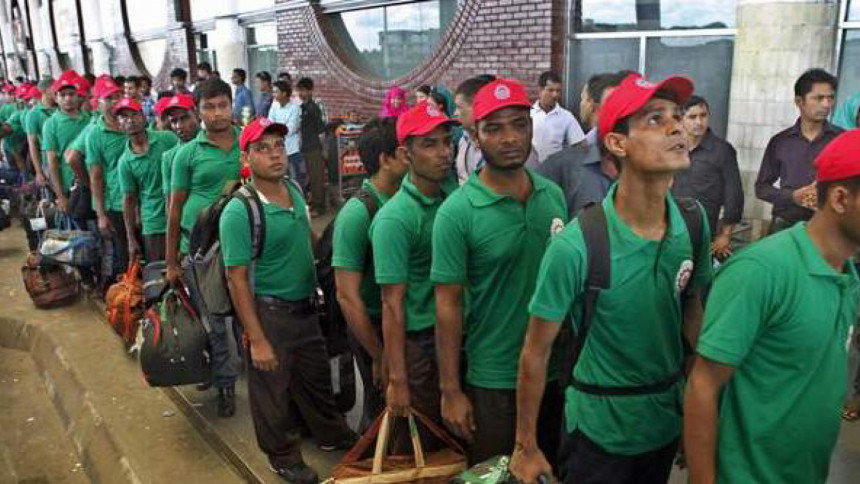 Bangladesh and Malaysia will hold an official-level meeting in Putrajaya today and tomorrow on opening up the Malaysian labour market for Bangladeshis as well as legalising undocumented migrants in the Southeast Asian country.
A five-member delegation of Bangladesh left for Malaysia on Tuesday to hold the meeting.
Expatriates' Welfare and Overseas Employment Ministry Joint Secretary Fazlul Karim, Deputy Secretary Abul Hossain, one official each from the ministries of law, foreign affairs and Prime Minister's Office are in the Bangladesh delegation, said an official of the expatriates' welfare ministry.
Bangladesh High Commissioner in Malaysia, Shahidul Islam and officials concerned are also scheduled to join the meeting of the joint working group (JWG).
Malaysia, home to around eight lakh Bangladeshis, had suspended labour recruitment from Bangladesh in September last year following allegations of monopoly by a syndicate of recruiting agents and high cost of migration.
"We hope to have positive news from the meeting," Expatriates' Welfare Minister Imran Ahmad told reporters at a meeting on May 26. He also visited Malaysia for a week since May 11 and met Malaysian home and human resources ministers and other leaders.
He had then said he raised two issues – legalising the undocumented Bangladeshis and opening the labour market – during his trip.
The estimated number of undocumented migrants would be between one to two lakhs.
Imran Ahmad said the JWG would discuss in detail the aspects in the two-day meeting.