Mahmudur sent to jail after remand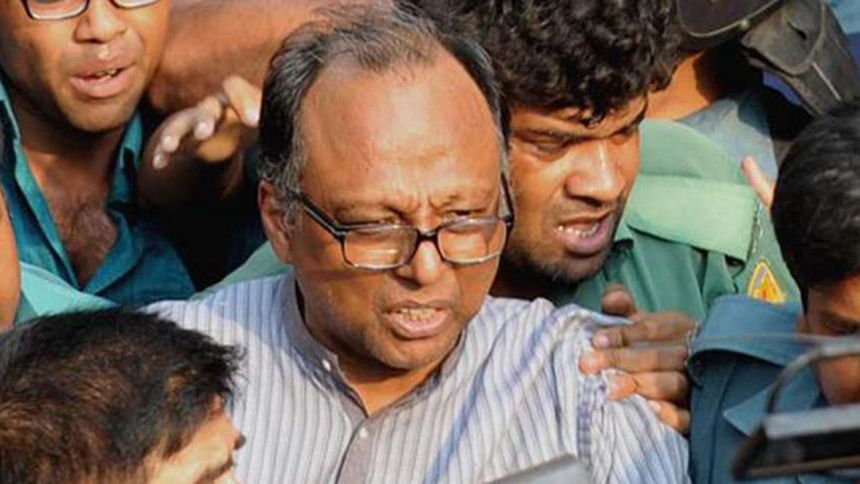 A court in Dhaka today sent Amar Desh acting editor Mahmudur Rahman to jail in a case filed in connection with a plot to 'abduct and kill' Prime Minister Sheikh Hasina's son Sajeeb Wazed Joy.
Dhaka Metropolitan Magistrate Maruf Hossain passed the order when police produced him before the court on completion of his five-day remand.
Earlier, a court on May 4 placed Amar Desh acting editor Mahmudur Rahman on a five-day fresh remand in the case.
Police arrested Mahmudur from his Karwan Bazar office on April 11, 2013.
The case was filed with Paltan Police Station on August 03, 2015 for attempt to abduct and kill Joy, also the ICT adviser to the prime minister.