Madhabpur tea workers starving, unpaid for 13 weeks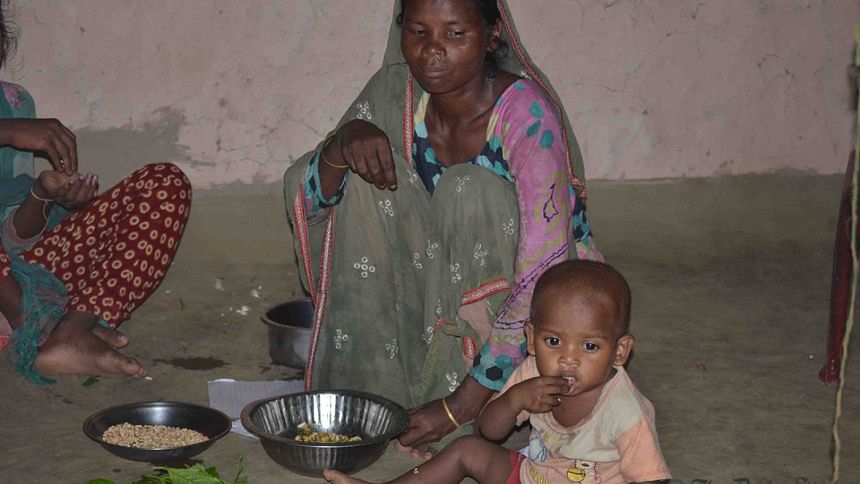 Workers of a tea garden in Madhabpur upazila of Habiganj are left starving as they are not getting paid their wages or receiving their rations for the last 13 weeks.
Almost 400 workers with their 2,000 family members of Boikunthapur tea garden estate are living on boiled rice extract (a soupy liquid extract made from boiling rice) and mashed tea-leaves and chillis, reports our Moulvibazar correspondent after visiting the site.
"The children are the worst sufferers, they cannot tolerate the hunger pangs and have stopped going to school," said Monib Karmokar, general secretary of the unit of Bangladesh Tea-workers' Union.
An official of the tea garden on condition of anonymity said they were unable to pay the wages because the tea garden incurred a loss.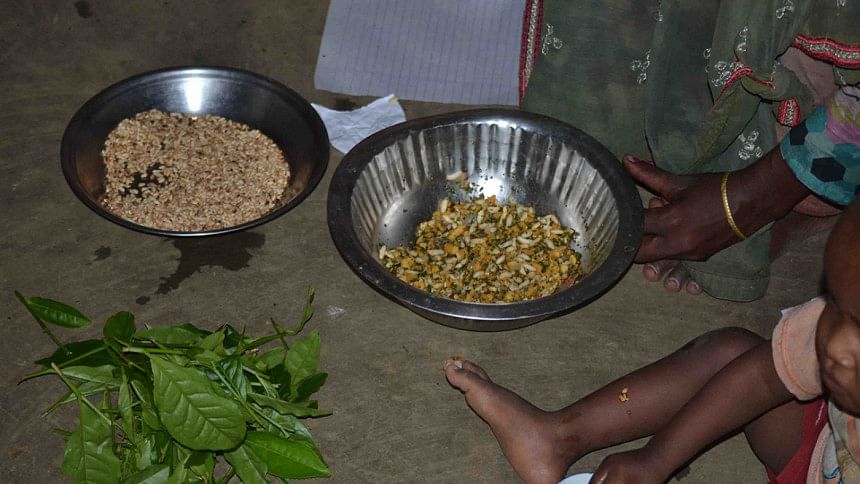 "We have given them some rice through Social Welfare Department and instructed the local UNO to take a co-ordinate initiative involving local chairman and union leaders regarding this," said Sabina Alam, deputy commissioner of Habiganj.
Contacted, UNO Rashedul Islam said they are trying to communicate with the authorities.
She talked to the local lawmaker today and sought for some immediate allotment, the DC added.