Machines to run future farming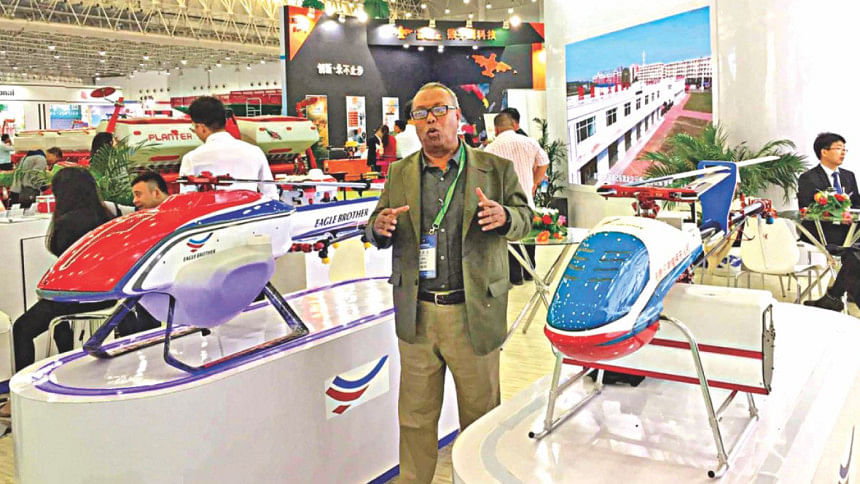 The urge for farm mechanisation is nothing new. A hundred years ago, the developed world thought about mechanised agriculture. Even in Bangladesh, talks about farm mechanisation started long back. In 1913, Rabindranath Tagore first introduced plowing machine to this country, the ruins of which still remain at Kacharibari of Naogaon's Patisar. Over the years, the world has advanced a lot in agricultural mechanisation. We have advanced a little. A statistics shows 80 percent of farmers use tractors, however, lower than one percent farmers use sowing- machines and harvesters.  
It's true that we've become self-sufficient in producing food because of the mechanisation and technology. Our farmers are getting the most out of small lands. The farm extension went from horizontal to vertical. The key problem that we're facing is that the pace of climate change is way faster than the new technologies being introduced onto the fields.
To me, technology means agricultural inputs and mechanisation, with which farmers will benefit from farming to get best profits. And, if it can go along with the climate and weather, then we may call it a success. A week back, I went to China's Wuhan to attend the world's largest agro-machinery fair CIAME 2017. My goal was to see the technologies that will work more effectively for our farming sector. Representatives from 60 other countries, experts, agricultural engineers, commercial representatives were present as well.
I have seen farmers in Kishoreganj walk in lines to do the pollination on the paddy fields with their bamboos. They bash on the paddies divided by the ridge and it makes pollination easier. It's an old tradition in our country and of course indigenous. However, the chopper for pollination was amazing at the CIAME 2017. 
The organisers were China's agro-machinery maker and four distributing organisations -- CAMDA, CAMA, CAAMM -- and the exhibition committee CIAME. The exhibition was spread over an area of 220 thousand square metres. It was like the runway of large airports. The exhibition was full of surprises, like small helicopters for pollination and live demonstration of agro-technologies. It was truly remarkable. Deputy Secretary General Ru Yi said, every year this exhibition is becoming popular. They believe this will lead to the future of farming across the world. Remote drones and air-sprayer copters (small choppers) were the most amazing things to see in the fair. Ru believes, along with the traders, farmers, engineers, that media has a big role to play in spreading the message of future farming.
In that regard, to ensure modernisation in farming and communications related to this, a journalist forum has been formed, called APAMA (Asia Pacific Agri Media Association) where, along with other founders from seven countries, I also have been included on behalf of Bangladeshi media. Its first meeting was held at CIAME 2017 and organised by CAMDA. I talked about the necessity, adaptability, availability and cost-effective technologies keeping the stake of my country. Every year, this association will monitor the advancement of farming sector, technology and other key aspects of farming.
Dr Chen Jhi, president of CAAMM, says most indigenous farmers live in Bangladesh and they need to be put on the right highway of farming so that the country gets benefited with their efforts. Easy technologies like sowing-machine, seedling maker, fertilizer broadcaster, dryer, transportation seemed very workable.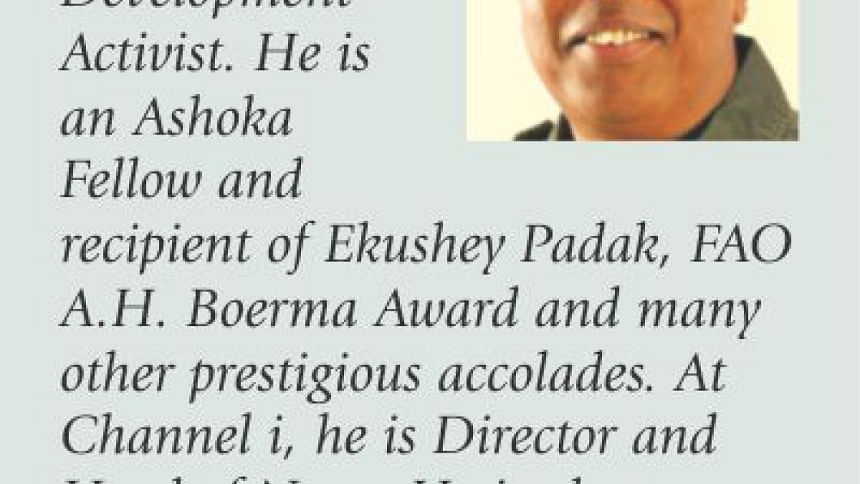 The idea of agricultural mechanisation came from the idea of reducing human labour. Every day, the way technology is evolving, Bangladesh needs to think ahead of time so that the country can set the example in advanced farming. Researchers, engineers, government officers and machinery importer organisations attended the exhibition.
I talked with Alimus Sadat Chowdhury, chairman of Bangladesh Agricultural Machinery Importers Association. They are more interested in importing machinery which is more adaptive for the country. They are more focused on how to make farmers get used to the most advanced farming technologies. And, they feel that this is the biggest challenge.
Dear readers, what I feel as a journalist, and from what I have seen thus far in these four decades of the farming evolution in Bangladesh, is that farmers need to be trained on using the most advanced technologies in the sector. The question is still there that what would be the technologies we need to import. And, for the future, what technologies we need to go along with the world of advanced farming. I feel farmers should get more subsidies on agro-machineries. I have been stressing on the issue in the pre-budget open field dialogue session, 'Farm budget,' almost every year. We have to remember that today's farming scenario will be lost in time in near future because we've got to cope with the future; everything that it offers for the good. If we can't take advantage of the technology, we cannot expect the optimum success in the farming sector as the population and climate are our biggest challenges.
It's true that the invention of science and technology amazes me. It amazes me more when I see those very technologies are being used on farmlands. I firmly believe private agro-machinery production organisations and agri-machinery section of BARI will work jointly to bring in the most effective and cost-effective agri-machinery to farmlands, which will definitely enhance the quality of farming. I also believe global media associations like APAMA can also play a pivotal role in giving the world the right information on how the farming sector is evolving through technologies.