Commuters suffer due to tailback on Dhaka-Rangpur highway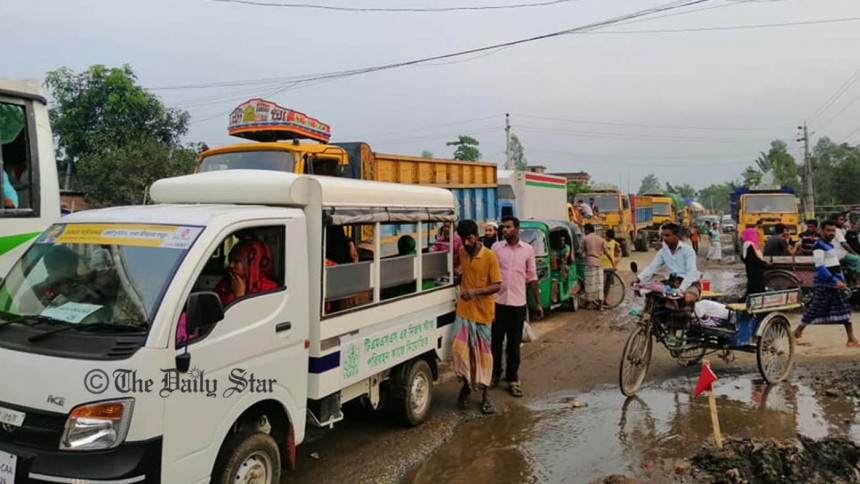 Commuters have been suffering immensely since this afternoon as hundreds of vehicles remain stuck in a tailback on Dhaka-Rangpur highway in Bogura due to repairing work of the highway.
Over 500 vehicles were seen stranded on the highway for nearly 10 kilometres stretching from Matidali to Mahasthangarh Bridge in the district, reports our local correspondent from the spot.
Abdul Gafur, a driver of a Gaibandha-bound bus from Bogura, told our correspondent that he could not cross the 10-kilometre distance despite waiting for nearly three hours.
Abdur Rahim, a bus passenger, said he has been sitting on the vehicle for three hours to go to Gabindaganj of Gaibandha from Bogura town but he could not cross the Mahasthangarh Bridge till 7:00pm.
Usually the buses take 30 minutes to travel the distance, he said.   
Ashrafuzzaman, executive engineer of Roads and Highways Division in Bogura, said the tailback on the highway has been created as the repairing work on the highway was going on for some days to ensure safe and hassle-free journey for holidaymakers ahead of the Eid-ul-Azha.