Long tailback on Dhaka-Tangail highway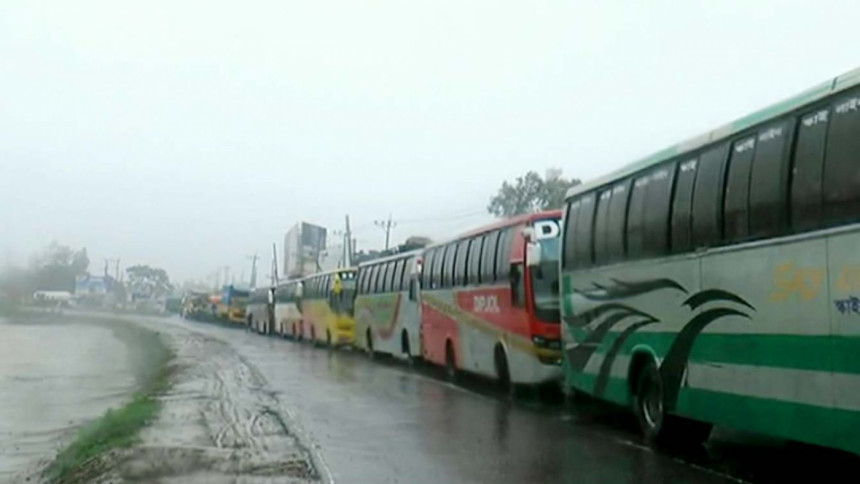 Thousands of passengers have been suffering in a 10-kilometre tailback on the Dhaka-Tangail highway since early today as a portion of the highway subsided in Kaliakoir due to recent downpour.
Several hundred vehicles remain stuck in the tailback stretching from Kaliakoir of Gazipur to Mirzapur of Tangail as the highway subsided at Boardghar point, Shahdat Hossain Selim, a traffic inspector of Tangail, told our Tangail correspondent.
The construction work of four-lane and repair works of potholes have been going on at different places, making the situation worse, he said.
The Dhaka-bound vehicles have been moving slowly while north Bengal-bound vehicles from Dhaka remain stuck on the highway, the inspector told the correspondent in the morning.
Highway police and traffic police are trying to restore normalcy on the highway, added the police official.