Ctg BCL leader held with gun during voting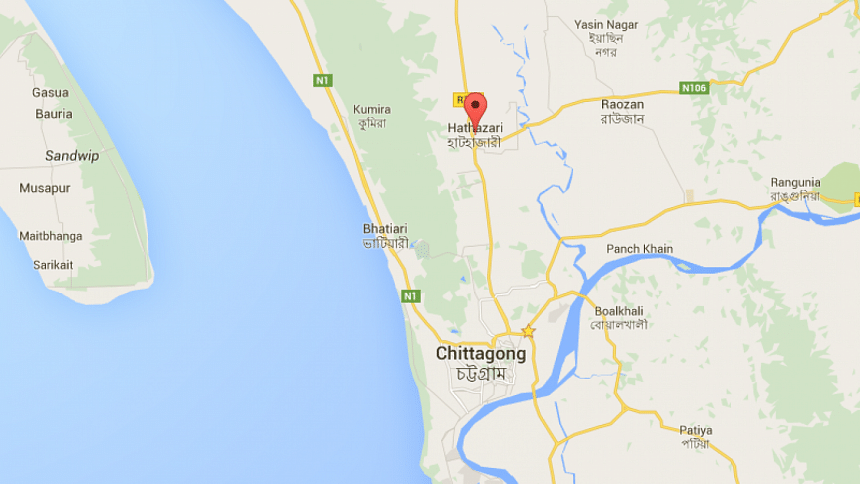 A leader of Chittagong city unit Bangladesh Chhatra League, ruling Awami League's student affiliate, was held with gun during union parishad voting today in Hathazari upazila.
The port city's General Secretary Nurul Azim Rony was held with a 9mm pistol at Mirzapur union for carrying firearm near voting centres, our local correspondent reports.
Divisional Magistrate Harun-ur-Rashid detained him from Taria Board High School around 12 noon. The defaulter has been handed over to Hathazari Police Station.
The police station's Officer-in-Charge Mohammad Ismail endorsed the facts.
KUSHTIA AL CHAIRMAN CANDIDATE'S MAN HELD WITH GUN
A man has been detained from a voting centre in Kushtia Sadar with a gun this morning during the fourth phase of union parishad elections. He is a follower of a local chairman candidate.
Rapid Action Battalion men held Abdur Rahman alias Rahmat Mondol, who identified himself as the security guard of Md Akhtaruzzaman, ruling Awami League's Kushtia Sadar unit's president, our local correspondent reports.
The firearm was licensed under the name of Akhtaruzzaman, said Rab-12 Kushtia Commander Mosaddek Ibne Mujib. He was found walking around Noadapara Government Primary School polling centre in Alampur Union.
As per rule, a person with a firearm is not allowed within 400 yards of a polling centre before seven days of election and after seven days of the election, the Rab-12 commander said.
Alampur union chairman candidate Akhtaruzzaman endorsed the facts but argued that a gun is allowed within 400 yards of the polling centre during elections.