Kurigram journalist gets bail
Wife claims family knew nothing about it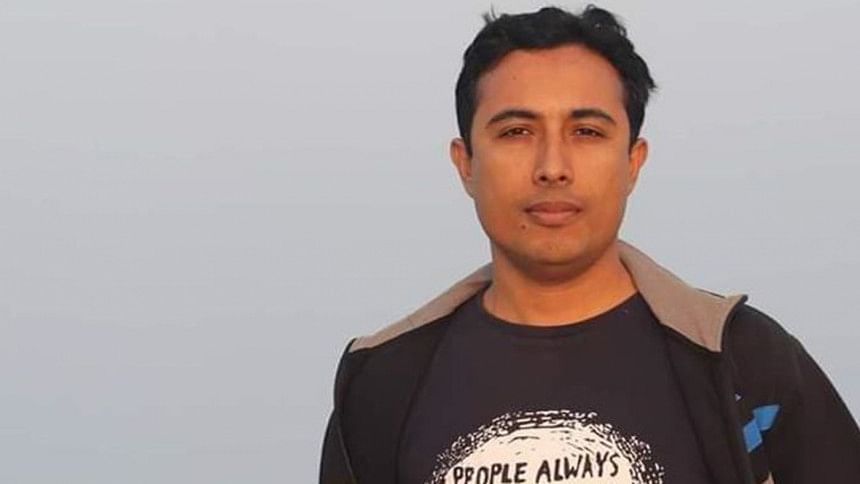 A Kurigram court today granted bail to journalist Ariful Islam, who was arrested from home in the dead of night and jailed for one year on charge of "possessing narcotics".
Additional District Magistrate Court Judge Sirajuddoula granted bail to Ariful, Kurigram correspondent of Bangla Tribune, around 11:00am, reports our Lalmonirhat correspondent.
The bail prayer was filed by Kurigram Press Club President Ahsan Habib Nilu, said Ariful's lawyer Advocate Sakhawat Hossain.
Ariful's wife Mansarina Mitu, however, told reporters that they knew nothing about the court order that granted bail to her husband.
"We did not go to any lawyer for my husband's bail," Mitu said.
Meanwhile, Rangpur acting divisional commissioner Zakir Hossain said the probe committee investigating the incident has submitted its report to him today.
Abu Taher M Masud Rana, additional divisional commissioner of Rangpur, handed over the probe repot, which is being sent to the cabinet division today, Zakir Hossain told The Daily Star.
Citing the report, Zakir Hossain said, "Conducting a mobile court in the dead of night is not appropriate. The entire process of the drive was wrong," he said. 
Replying to questions whether there is any recommendation in the probe report, he said the cabinet will take decision over the incident.
What happened yesterday
Yesterday, a mobile court -- under a taskforce of Kurigram district administration -- sentenced Ariful to one-year imprisonment after he was arrested from his home on charges of possessing narcotics.
Later around 1:30am yesterday, the mobile court sent Ariful to jail.
Ariful's wife said her husband was innocent and that he became "a victim of vindictiveness by the district's deputy commissioner for writing against irregularities and corruption".
Kurigram DC Sultana Pervin denied the allegation and said Ariful was punished as the taskforce found illegal drugs in his possession.