Khaleda terms municipal polls stage-managed drama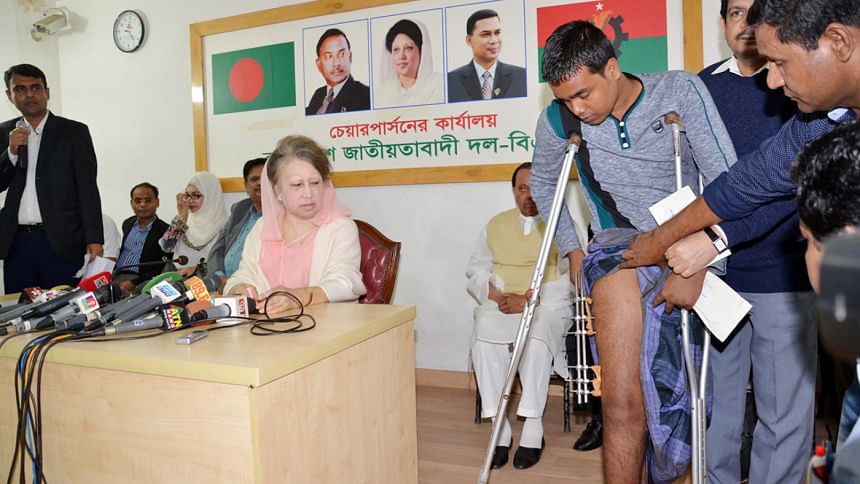 BNP Chairperson Khaleda Zia today termed the Election Commission worthless and said a drama is going to be staged in the name of municipality elections.
"The Election Commission is worthless. The upcoming municipality polls under the commission will be farcical and eyewash. A stage-managed election is going to be held indeed," Khaleda said while talking to reporters at her Gulshan party office this evening.
Many of BNP mayor and councillor aspirants failed to submit their nomination papers for contesting the upcoming municipal polls as activists of Bangladesh Chhatra League, Jubo League and police have created obstructions in many ways, she alleged.
The former premier said the ruling Awami League is conspiring to manipulate the results of the municipality polls to be held on December 30, she said.
"We have information in this regard," she said asking the AL-led government to step down and prove its popularity by holding a free, fair and impartial election.