Keraniganj boy murder: Main accused killed in 'shootout'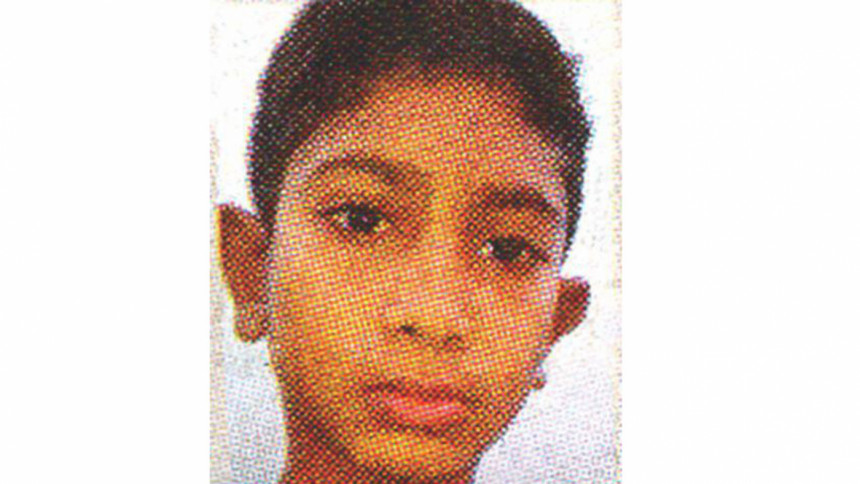 The prime accused in a case filed for abducting and killing an 11-year-old boy in Dakshin Keraniganj of Dhaka was killed in a "gunfight" with Rapid Action Battalion early today.
Victim Motahar was the mastermind behind the abduction and murder of Abdullah, Jahangir Hossain Matabbar, commanding officer of Rab-10, told The Daily Star today.
Police on February 2 recovered the body of Abdullah, a fifth-grader at a local school, from a house in Keraniganj, four days after he was kidnapped.
ALSO READ: RANSOM COULD NOT SAVE CHILD
According to the Rab official, a patrol team of Rab-10 signalled four persons on two speedy motorcycles to stop at Chitakholay around 4:00am.
Sensing danger, the motorcycle riders opened fire on the elite force members, prompting them to retaliate, Matabbar said.
Of the two motorcycles, one managed to flee while the other skidded off the road as one of the riders was hit by bullets during the "gunfight". Later, the other passengers of the second motorcycle ran away.
The elite force members took the bullet-hit victim to Mitford Hospital in Dhaka where doctors declared him dead, he added.
Rab members confirmed Motahar's identity from national ID card and ATM card recovered from his pocket, the commanding officer said.
Motahar and his wife went into hiding after police had found the body of Abdullah, son of Badal Hossain, an expatriate living in Kuwait, and Rina Begum inside a plastic barrel on the first floor of a two-storey building.
The building, owned by Rina's maternal uncle Motahar, is located within 50 feet of the boy's house at Mugarchar area under Keraniganj Model Police Station.
Family sources said the child's family paid Tk 2 lakh as ransom against a Tk 5.5 lakh demanded by the captors.
Law enforcers later arrested three people, including Motahar's son Mehedi, 18, in connection with the incident.
During primary interrogation, Mehedi confessed that he along with his father was involved in the abduction and murder of the boy, police said, adding that the child's body was recovered from the house as per Mehedi's information.
The incident happened barely four days after bodies of three children were recovered from Tangail and Rangpur. Their families claimed that the children had been abducted.