'Justice Wahab to discharge duty until new CJ appointed'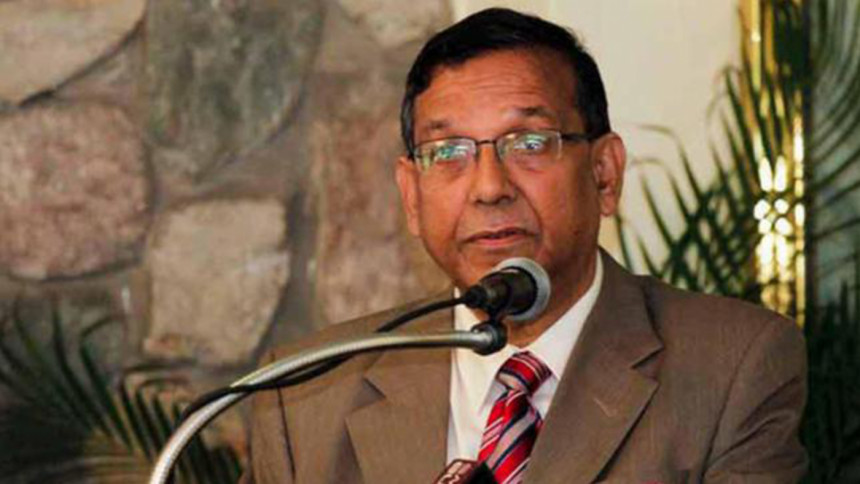 Law Minister Anisul Huq today said Justice Md Abdul Wahhab Miah will discharge responsibility as the chief justice until the new chief justice is appointed.
Justice Wahhab, the senior most judge of the Appellate Division of the Supreme Court, will continue responsibility as chief justice under Article 97 of the constitution, the minister told The Daily Star this afternoon.
Article 97 of the constitution states, "If the office of the Chief Justice becomes vacant, or if the President is satisfied that the Chief Justice is, on account of absence, illness, or any other cause, unable to perform the functions of his office, those functions shall, until some other person has entered upon that office, or until the Chief Justice has resumed his duties, as the case may be, be performed by the next most senior Judge of the Appellate Division."
Anisul said he was yet to talk to the president over the issue and he did not know who will be appointed the new chief justice.
"The appointment of the chief justice is an absolute prerogative of the president under the constitution. It is not my responsibility," he said.
Justice Wahhab has been discharging duty as chief justice in absence of Justice Surendra Kumar Sinha.
Earlier in the day, Joynal Abedin, press secretary to the president, said Chief Justice Surendra Kumar Sinha has resigned from his office.