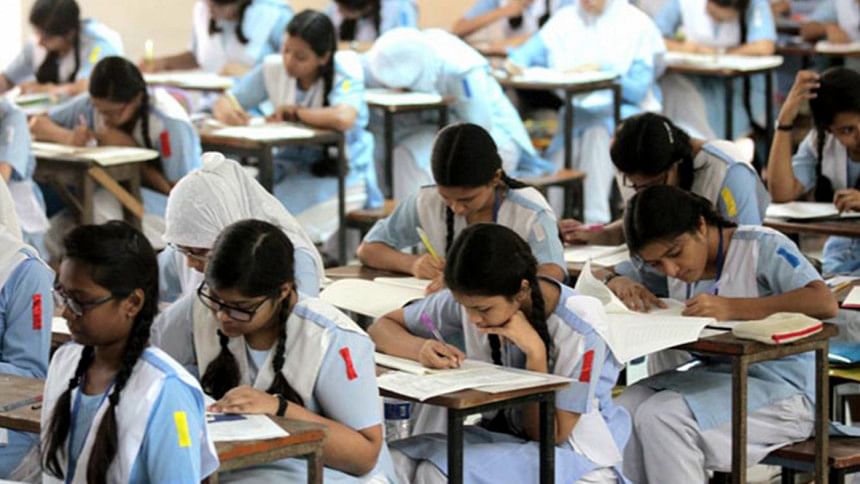 Junior School Certificate (JSC) and Junior Dakhil Certificate (JDC) examinations began today across the country with the participation of 24,68,820 examinees.
A total of 11,44,778 male and 13, 24,042 female examinees from 28,621 educational institutions will appear in the public examinations that began at 10:00am, sources at the education ministry said.
The number of JSC examinees is 20,90,277 while 3,78,543 examinees will participate in the JDC examination this year.
A  total of 659 students from nine overseas centres will also attend the JSC examinations.
The number of examinees attending the JSC and JDC examinations has increased by 56,045 this year as 24,12,775 candidates took part in the examinations in 2016.
The exams will end on November 18, according to the examination schedule.