'JSC examinees must enter exam hall 30 minutes early'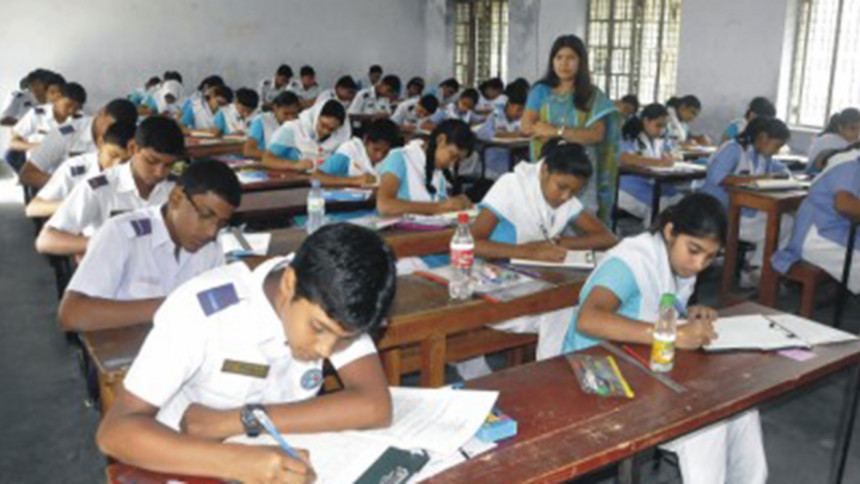 Education ministry today said all candidates in the upcoming Junior School Certificate (JSC) and equivalent examinations must enter their respective examination centres 30 minutes before the exam begins.
A national committee on monitoring and rules and regulations of the ministry made the decision today at a meeting presided over by Education Minister Nurul Islam Nahid.
The decision has been made in a bid to ensure fair and positive environment during the exams and prevent the examinees from involvement in copying and question paper leakage, according to a press release.
The ministry also discussed on the maintaining the law and order aspects, printing, storage and distribution of question papers, on preventing rumours of question paper leak from spreading, and taking steps against those involved in leaking questions in social media such as Facebook, the release read.