JSC, JDC pass rate goes up by 2.07%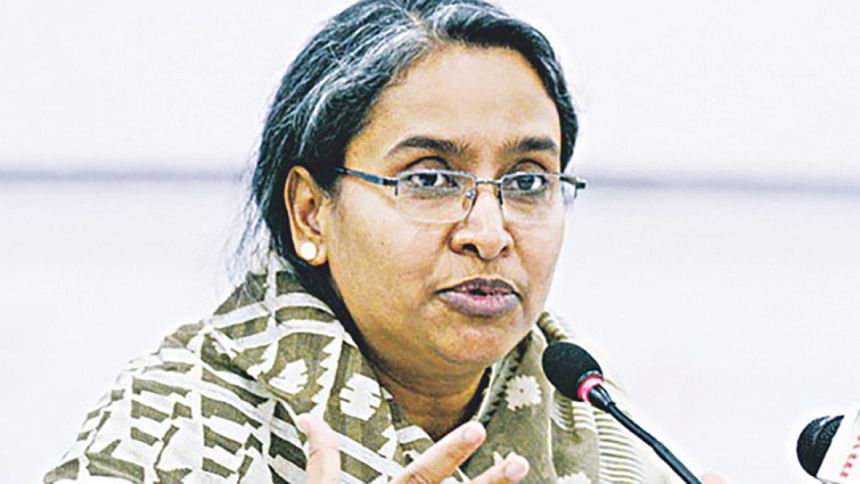 -- Girls did better than boys in all aspects
-- Pass rate of girls 1.61% higher than boys
-- Barishal board turns out best
The pass rate of JSC and JDC examination increased by 2.07 per cent this year than the last year, declared Education Minister Dipu Moni after handing over results to Prime Minister Sheikh Hasina.
This year the pass in the JSC and JDC examinations is 87.90 per cent, which was 85.83 per cent last year.
A total of 22,27,271 students passed JSC, JDC exams. The number was 22,30,829 last year. A total of 56,442 more students passed this year compared to last year.
In the JSC board alone 87.58 per cent passed, which also increased by 2.30 per cent than last year as last year the pass rate was 85.28 per cent.
The total number of GPA 5 recipients from JSC board is 76,787 which was 66,108 last year. The number increased by 10,639 this year.
In Madrassa board pass rate increased by 0.73 per cent from last year. Last year the pass rate was 89.04 per cent and this year it is 89.77 per cent.