JMB man confesses to killing Prof Rezaul: Cops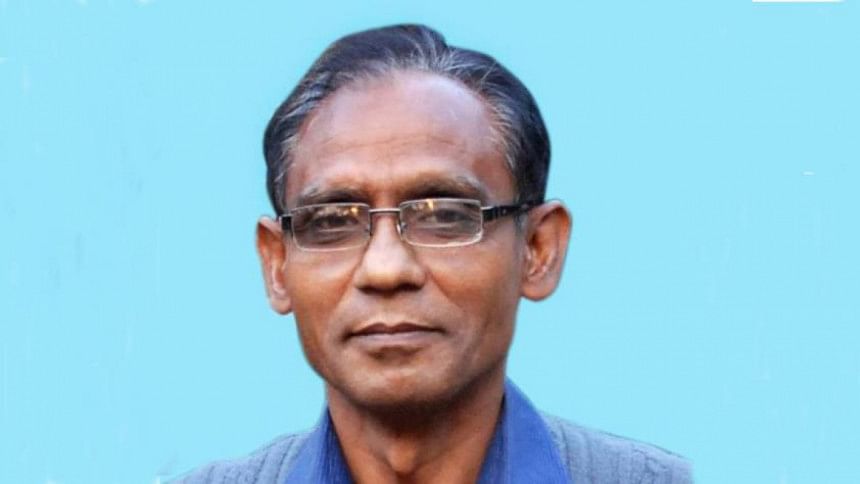 An operative of the banned militant outfit Jama'atul Mujahideen Bangladesh (JMB) today made judicial confession that he took part in the killing of Rajshahi University (RU) teacher AFM Rezaul Karim Siddiquee, police said.
Arrestee Maskawat Hasan alias Sakib alias Abdullah alias Masud, son of Abdul Wahed, hails from Shibganj upazila of Bogra, the law enforcers said. He was a student of Rangpur Polytechnic Institute.
"He is an operational commander of the militant group in the Rajshahi region," Md Shamsuddin, commissioner of Rajshahi Metropolitan Police (RMP), told The Daily Star.
Read more: Who was Prof Rezaul Karim?  
Masud was arrested from Govindaganj upazila of Gaibandha on Sunday night and he gave the confessional statement under Section 164, the police official said.
Police took Masud to the court of Rajshahi Chief Metropolitan Magistrate around 4:00pm amid tight security. He was later shifted to the second court of Metropolitan Magistrate, court sources said.
Metropolitan Magistrate Kalid Hasan recorded Masud's statement.
Later, the court sent him to Rajshahi Central Jail, court officials said.
Police covered Masud with a police helmet and took him out of the court premises around 6:00pm by a white microbus with a sticker of At Taiara Travels International.
 "During his confession made before the court, he admitted that he was involved in the murder," the RMP Commissioner Shamsuddin said.
Read more: Enemy of none, lover of sitar  
Denying to give further details, the RMP chief said, "We are expecting to make more important developments (in the murder investigation) by tonight based on the information the militant operative revealed."
He however said that the police would reveal all other details in a press conference at the RMP headquarters at 12noon tomorrow.
Unknown assailants hacked to death Prof Siddiquee, a teacher of English literature on April 23 while he was waiting for university bus in Shalbagan area of Rajshahi city.
Prof Siddiquee' son Riyasat Imtiaz Shourav filed a case with Boalia police station accusing unnamed persons in connection with the killing.
Later, police arrested three persons, two of them with Jamaat-Shibir affiliations in the murder case.
Earlier, police investigations in the case revealed that a group of three youths who went to the killing spot by a motorcycle, orchestrated the murder and left the scene shouting 'Allahu Akbar'.
Islamic State (IS) also claimed responsibility of the murder claiming the professor to be an atheist. However, the family members, neighbours and colleagues said that the sober teacher was a lover of God giving handsome donations to religious activities. "He was a true enthusiastic about traditional music and culture".