Jessore market sells Tk 8cr flowers ahead of Pahela Falgun, Valentine's Day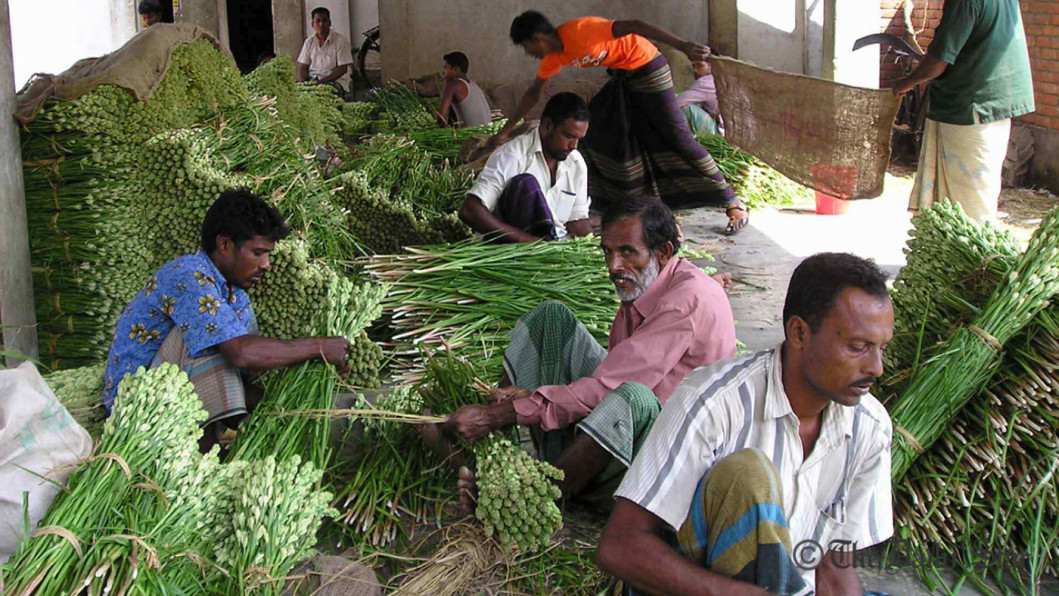 Bangladesh's largest flower market in Jessore's Jhikorgacha has already sold off over Tk 8 crore flowers ahead of Pahela Falgun and Valentine's Day.
The wholesale flower market in Godkhali accounts for nearly 70 percent of the entire flower supply. Farmers say they have good yield and profit this year.
Flowers of different varieties including rose, gerbera, gladiolus, tuberose and marigold were cultivated on 1,500 hectares of land this year, our Benapole correspondent reports quoting Abdur Rahim, president of Godkhali Flower Traders' Association.
Per stick gerbera was being sold from Tk 10-18 now. Last year, each stick was being sold for Tk 6-8. The year before last, the prices were even lower around Tk 4.
"Sales have surged mainly because of Pahela Falgun and Valentine's Day celebration on February 13 and 14," he said. "We might get over last year's losses if this trend continues."
Last year, farmers in the district incurred heavy losses due to fall in flower sale for limited scale celebration during the festivals because of a political turmoil.
This year, both the weather and political situation were favourable, Rahim said. "Farmers are most likely to yield hefty profits this year."
Abdus Samad, a flower farmer, told The Daily Star that flowers worth Tk 8 crore have already been sold to the markets ahead of February 13 and 14.
He said farmers target another Tk 8 crore sales for the occasion of International Mother Language Day on February 21 later this month.