JU student protest continues for 3rd day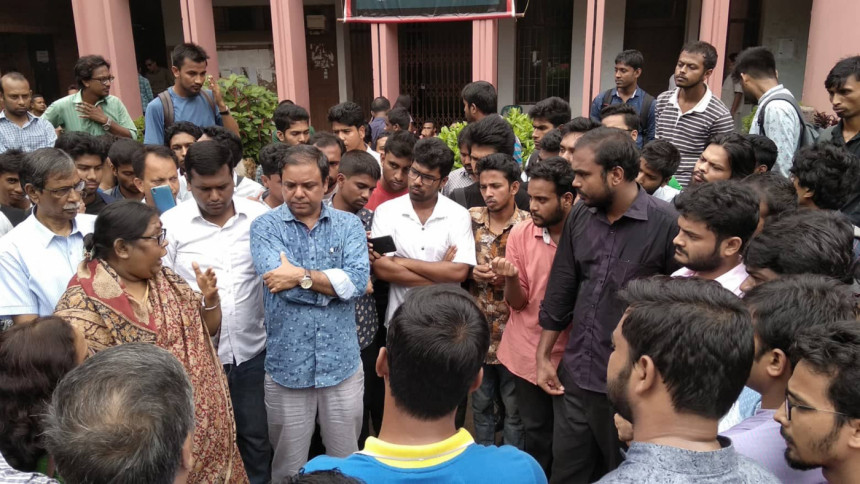 Students and teachers of Jahangirnagar University (JU) besieged the two administrative buildings for the third consecutive day today, protesting alleged corruption of the authorities and unplanned development work.
The protesters started gathering on the campus and blocked entrances of the two buildings around 8:30am under the banner of "Jahangirnagar Against Corruption."
Around 12noon, JU Vice-Chancellor Prof Farzana Islam, along with her administration, came to the protesters and they discussed about holding meeting to resolve the issue, our JU correspondent reports from the spot.
Yesterday, the protesters said that they won't agree to sit with the administration unless there is specific proposal that addresses their demands.
Protesters also said they will agree to a meeting presided by an official of the state or of University Grants Commission, but the VC cannot preside over the meeting as the allegations have been brought against her.
Agitated students of JU have been demonstrating on campus since August 23 demanding the relocation of three male students' dormitories which the authorities planned to construct near Rabindranath Hall, and a judicial probe into the allegations of corruption.