Italian doctor shot in Dinajpur
He receives injuries in his head but is out of danger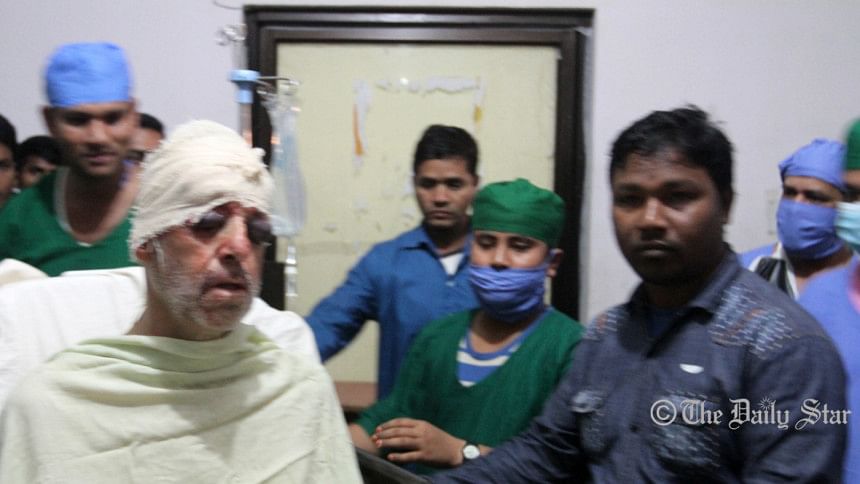 -- Victim is pastor of a church
-- He has been living in Dinajpur for last 35 years
-- He suffers bullet injuries but out of danger now
--3 motorcyclists carry out the attack
An Italian doctor was injured in a gun attack by unknown assailants in Dinajpur town this morning.
Piero Arolari, 57, received injuries in his head but is out of danger now, our district correspondent reports quoting Amir Ali, deputy director of Dinajpur Medical College Hospital.
The hospital later referred him for Bangabandhu Sheikh Mujib Medical University (BSMMU) in Dhaka after doctors found injury marks on Piero's scull following a CT scan, said Amir Ali.
The doctor, who has been working at Mission Hospital in Dinajpur, is giving service to the people of Dinajpur for the last 35 years.
Three assailants riding a motorcycle attacked Piero near BRTC bus stand area when he was going to Dinajpur Medical College  Hospital where he gives voluntary services, Khalequzzaman, officer-in-charge of Dinajpur Sadar Police Station, said quoting witnesses.
The person sitting between the two motorcyclists opened fire on Piero from behind, the witnesses said.
Locals rescued and rushed Piero to Dinajpur hospital, the police official said.
Piero, also a pastor at a Dinajpur church, has been living alone at a house at Suihati Mirzapur in the town. 
He is the third foreign national to be a victim of gun attack in Bangladesh in last three months.
On September 28, another Italian citizen Cesare Tavella was killed in a similar attack in Dhaka's Gulshan diplomatic zone. Barely five days after his murder, a Japanese national, Kunio Hoshi, was gunned down in Rangpur on October 3.
The Islamic State reportedly claimed responsibilities for the murders.