Int'l Day of Indigenous Peoples observed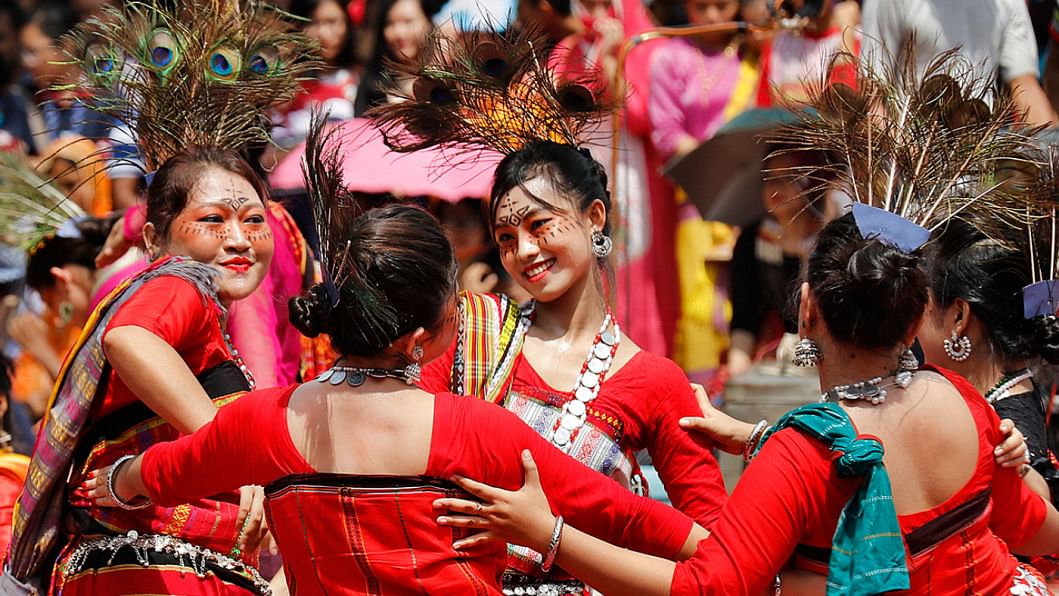 Ethnic minorities in Bangladesh today observed the International Day of the World's Indigenous Peoples with a call for recognising them as indigenous people in the constitution.
An elaborate programme comprising of tribal dance, music was organised at the Central Shaheed Minar in Dhaka premises on the occasion of the international day today.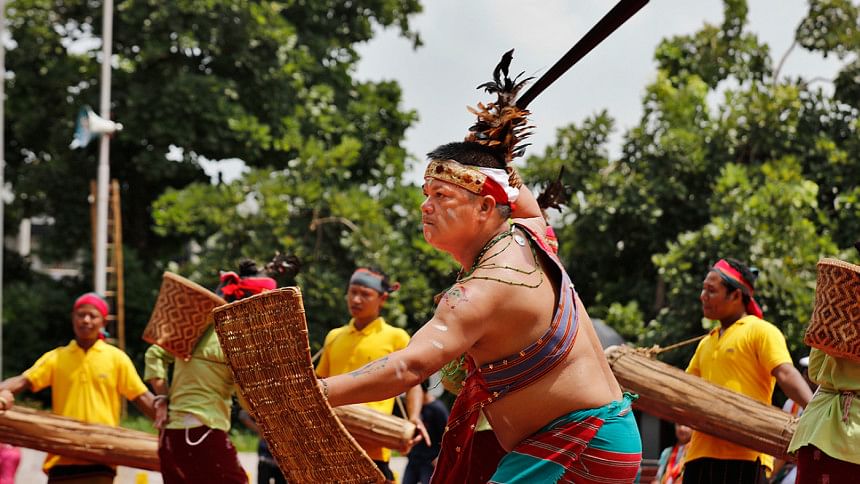 Bangladesh Adivasi Forum also came up with a 10-point demand marking the day.
Speakers at the programmes today urged the government to ensure their education, health, land and social rights.
Civil Aviation and Tourism Minister Rashed Khan Menon, Adivasi Forum President Jyotirindra Bodhipriya Larma (Santu Larma), CPB President Mujahidul Islam Selim, renowned writer Prof Muhammed Zafar Iqbal, noted columnist Syed Abul Maksud were among others present on the occasion.
This year the theme of the Day is "The 10th Anniversary of the UN Declaration on the Rights of Indigenous Peoples".
Our Bandarban correspondent reports indigenous people in Bandarban observed the International Day of the World's Indigenous Peoples with rallies in all seven upazillas of the district.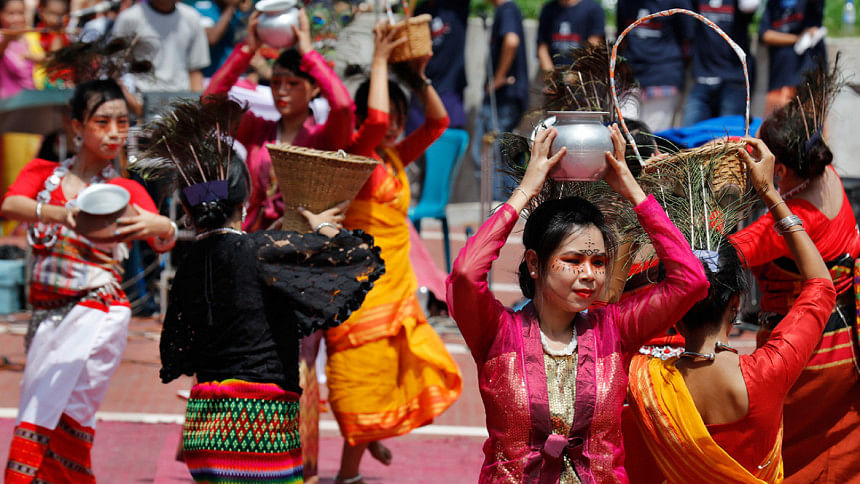 "Today, we are still being deprived of our fundamental rights regarding land, culture, education and language. In the remote areas of the district, there are no educational institutions. So, many indigenous children are still deprived of the right to education," said the speakers in Ruma upazilla.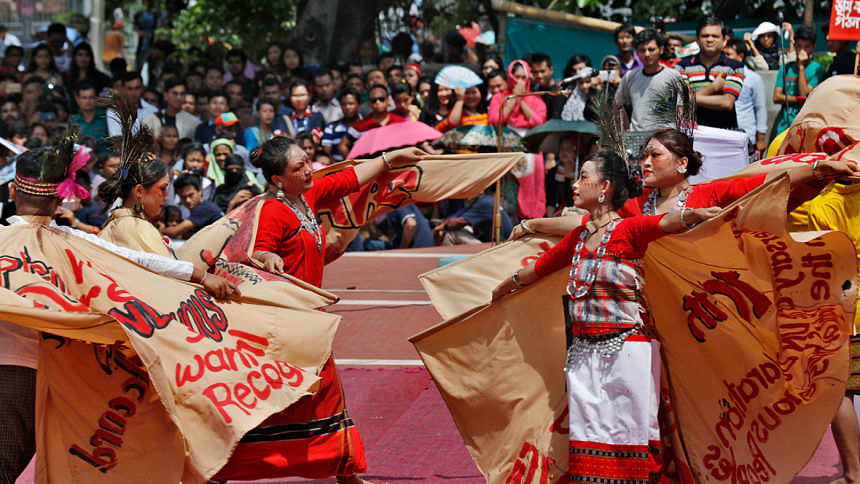 People of different communities including Marma, Chakma, Tripura, Tongchyanga, Khyang, Bawm, Mro, Lusai, Khumi and Chak celebrated the Day with festivities programmes.