ILO support needed to establish labour rights
Says law minister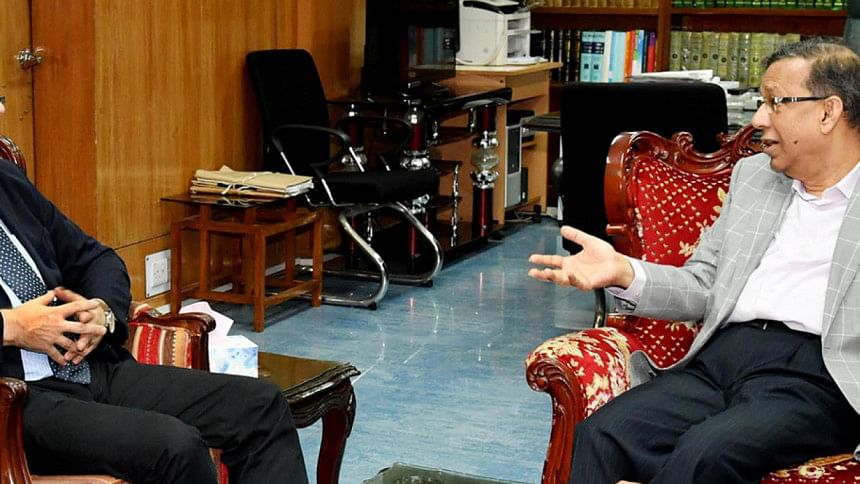 Law Minister Anisul Huq today said cooperation from the International Labour Organization (ILO) is needed in order to establish labour rights fully in the country.
"The International Labour Organization is ready to provide all cooperation to Bangladesh in order to achieve the standards set by Prime Minister Sheikh Hasina-led government for establishing the labour rights," he said.
The law minister said this while talking to reporters after a meeting with ILO's Country Director Tuomo Poutiainen at his secretariat office.
He said the ILO's country director has informed him that ILO is ready to provide all cooperation if needed.
To implement the promises of ILO, Bangladesh has made ILO conferences and is trying to carry out the responsibilities that the ILO has given to the country, he added.
The ILO delegation will take decision on the issue after discussing with the labour ministry, said Minister Anisul Huq.
Tuomo Poutiainen also informed him about different arrangements on the occasion of its 100th founding anniversary.