Khulna journo held under section 57 gets bail
Dumuria OC withdrawn, probe body formed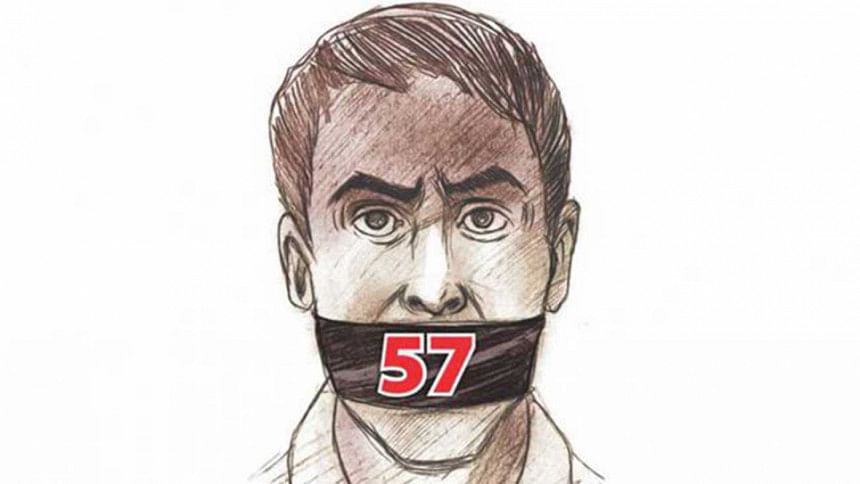 The Khulna-based journalist who was arrested under section 57 for a Facebook post over death of a goat secured bail today amid national and international concern.
District Senior Judicial Magistrate Nusrat Jabin allowed Abdul Latif Morol to walk in bail, a day after the journalist was arrested. There is no bar to release him now.
Morol's lawyer Motiar Rahman Mollah confirmed the development to our Khulna correspondent.
Police yesterday arrested Morol, a reporter of Khulna's Daily Probaho, at his home in Dumuria upazila, just within hours after a defamation case was filed against him.
The case complaint alleged that he had defamed a local lawmaker for posting in Facebook over death of a goat, an animal which was handed to a poor family as aid.
Dumuria OC withdrawn
Meanwhile, Sukumar Biswas, officer-in-charge (OC) of Dumuria Police Station, has been withdrawn for not following due procedure while recording case against Abdul Latif Morol under section 57.
He was attached to the district police lines around 8:30pm, Nizaul Hoque Mollah, superintendent of Khulna police told The Daily Star tonight.
Abdul Khalekh, (OC investigation) was given charge to his post, our Khulna correspondent reports quoting the SP.
Besides, one-member probe committee has also been formed to investigate the entire issue, he added.
CPJ stands by journalist Morol
Bangladesh should immediately drop all charges against journalist Abdul Latif Morol and should release him without delay, Committee to Protect Journalist said in a statement.
"Jailing a journalist for reporting the death of a goat is beyond absurd," said the organisation's Asia Programme Coordinator Steven Butler in the statement from Washington.
"Morol should be released immediately, and the Bangladeshi government should urgently heed its pledges to reform the law that makes such abuses of the justice system possible," he added.
CPJ also mentioned in it the provision of section 57, which has seen the implication of 24 journalists so far in Bangladesh which has prompted demands of revoking the provision.