'I feel insecure, like I felt in 1971'
Slain publisher Dipan's father says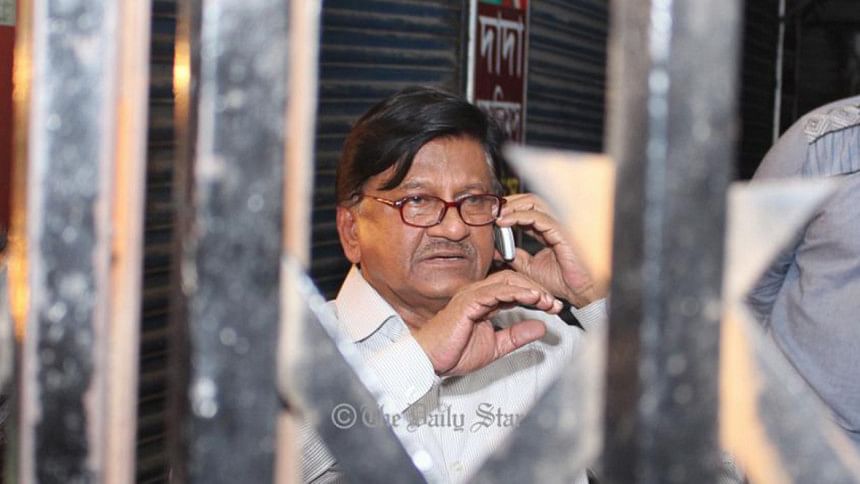 Four days into the murder of publisher Dipan, his father Prof Abul Quasem Fazlul Huq today said he feels insecure as he had felt during the nine months of Bangladesh's 1971 Liberation War.
"I feel nervous and insecure," Prof Huq told reporters at his Paribagh residence in the capital this afternoon.
Responding a question that whether he had received any threat, he said: "I won't say anything [regarding this]."
"I have never felt so much insecurity since our independence," said the former professor of Dhaka University.
Faisal Arefin Dipan, owner of Jagriti Prokashani, was found stabbed dead at his office in Aziz Market on Saturday hours after assailants stabbed Ahmedur Rashid Tutul, publisher of Shuddhoswar, and bloggers Ranadipam Basu and Tareque Rahim at Lalmatia in Dhaka.