Hasina very strong leader in fight against terrorism: US envoy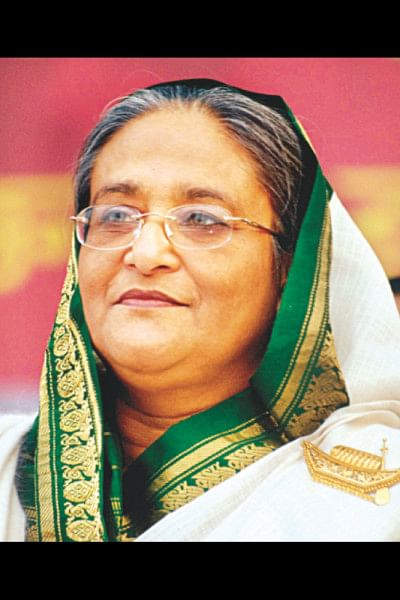 The United States has highly appreciated Prime Minister Sheikh Hasina's strong leadership role in fighting terrorism, and hoped that Bangladesh will continue to demonstrate its 'strong commitment'.
"Bangladesh has remained a strong partner in the fight against terrorism. Prime Minister Sheikh Hasina herself is a very, very strong leader in the fight against terrorism," US Ambassador in Dhaka Marcia Bernicat said today.
The US diplomat made the remark when a journalist drew her attention about the statement of the US intelligence chief made on Tuesday claiming that efforts by Bangladesh's prime minister to undermine the political opposition will probably provide openings for transnational terrorist groups to expand their presence in the South Asian country.
Director of National Intelligence James Clapper questioned Bangladesh's public insistence that the killings of foreigners were the work of the opposition Bangladesh Nationalist Party and the Bangladesh Jamaat-e-Islami and are intended to discredit the government of Prime Minister Sheikh Hasina.
While talking to reporters after attending inaugural session of the two-year National Tiger Awareness Campaign in the capital, the US Ambassador stressed checks and balances in a democratic society.
"Through peaceful political discourse, we can ensure that all of the members of our society are included and can express their concerns," she said adding that they have seen very positive steps, particularly the peaceful situation in the last couple of months and ability for people to express concerns.
Responding to another question, Bernicat said Bangladesh has already demonstrated a 'strong commitment' to fight against terrorism. "We expect that it'll continue. We've a very strong bilateral relationship with Bangladesh. This strong relation will continue."
Earlier, in her written statement, the US Ambassador said the US has a very strong relationship with Prime Minister Sheikh Hasina's government.
"The groups who target Bangladesh also target the US, Europe and countries everywhere," she said adding that Bangladesh's history of democracy and its traditions of tolerance, moderation, and peaceful religious expression offer an important defence against terrorism.
Bernicat said they have been encouraged by the peaceful nature of recent democratic expression in Bangladesh. "Constructive political dialogue coupled with strong institutions, including a vibrant civil society, can help counter those who would instead choose violence and instability."
She said the US is strongly committed to their close partnership with Bangladesh in this regard.