Habiganj tea workers go on strike against SEZ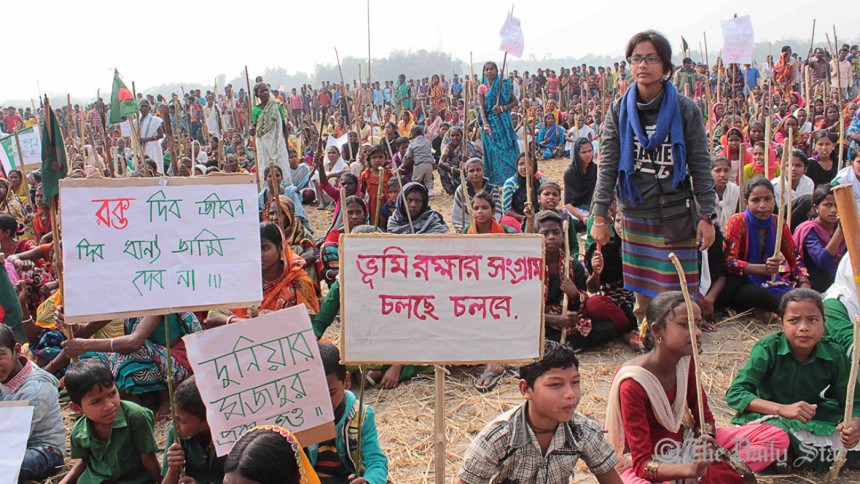 Thousands of tea workers in Habiganj went on strike this morning protesting against government plans for a Special Economic Zone (SEZ) in the area.
Workers of all 23 tea gardens abandoned work since 8:00am and were gathering for a mass rally in Chandpur of Chunarughat, where the SEZ will be established.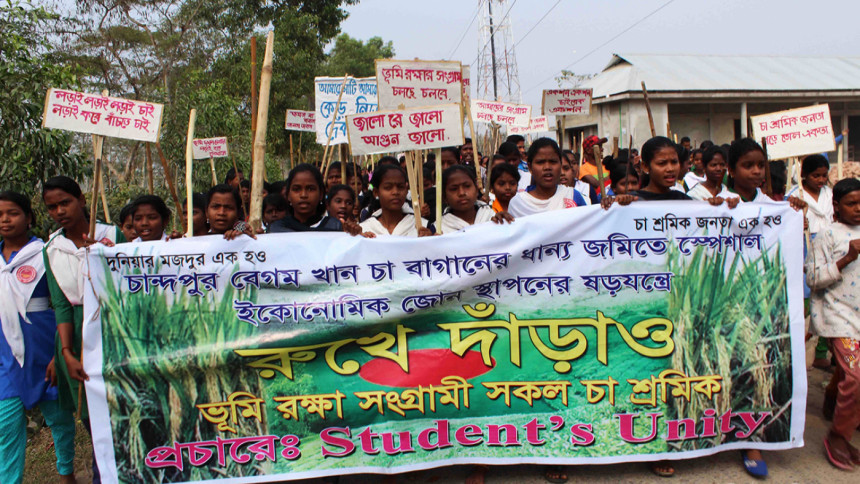 "We have abandoned work since this morning," said Nriten Pal, member secretary of Chandpur Bhumi Rokkha Committee (a committee to save lands in Chandpur).
READ More: 16,000 tea workers face uncertainty
"We will participate in the 11:30am rally," he told our Moulvibazar correspondent.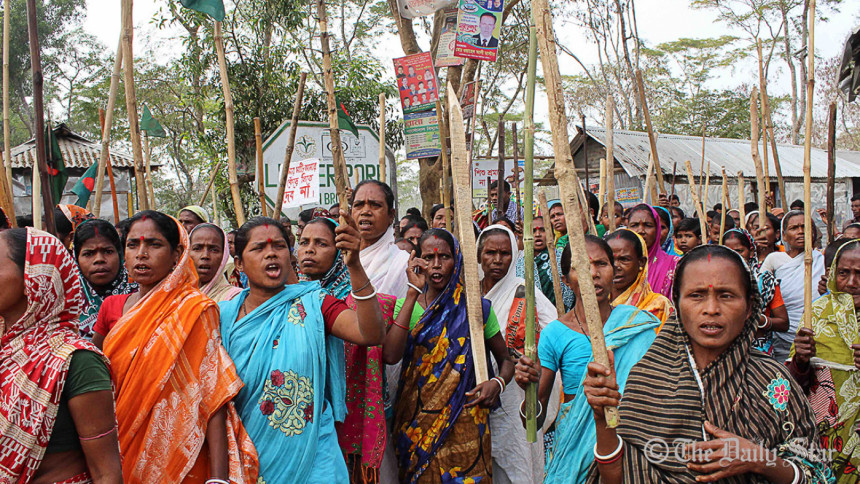 The special economic zone will devour their lands and they fear the government will not provide any compensation; neither have they received any commitment from the government.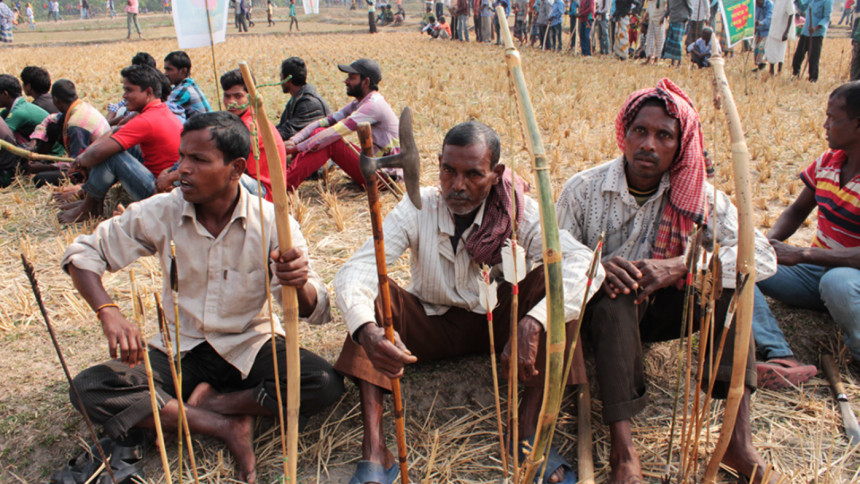 Legally, they do not have a claim on the land because it belongs to the tea estates, leased out by the government. The bind they are in is they are highly dependent on the land and they have been using for over a hundred years.
Special economic zones have been planned for other areas as well in Moulvibazar, where too, tea workers are trying to move for their land rights and compensation.