Green Line gives Tk 5 lakh to Russel Sarkar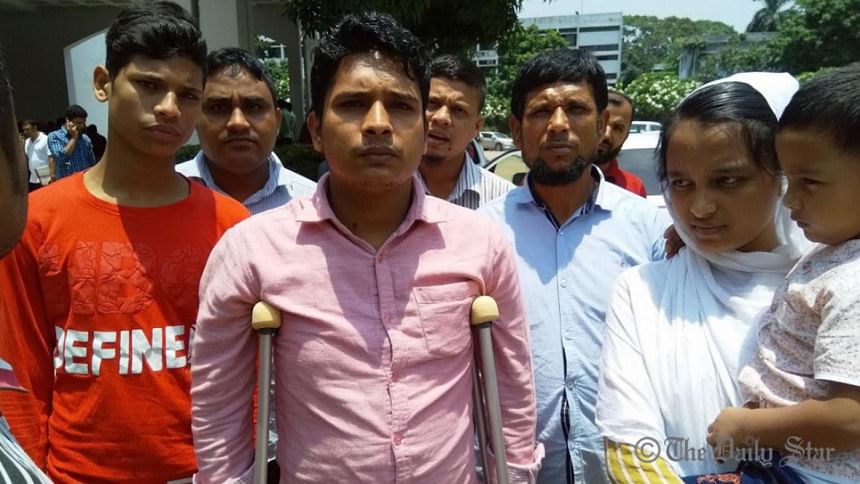 Green Line Paribahan today gave a cheque of Tk 5 lakh to Russel Sarkar who lost his left leg after a bus of the company ran him over in April last year.
Green Line's lawyer Advocate Palash Chandra Ray handed over the cheque to Russel Sarkar in a courtroom of the High Court while hearing a writ petition on this issue.
The High Court bench of Justice FRM Nazmul Ahsan and Justice KM Kamrul Kader directed Green Line Paribahan to give the rest of Tk 40 lakh to Russel Sarkar in installment as per its earlier directive.
Green Line Paribahan has been asked to give Tk 5 lakh as the next installment by August 5 to Russel.
The High Court bench fixed October 17 for passing further order on this issue.
On April 10, this year, Green Line Paribahan gave Tk 5 lakh to Russel in line with the High Court order.
Russel, 26, who was a driver, lost his left leg from below the knee after he was knocked down by a Green Line bus near Mayor Mohammad Hanif Flyover in the capital on April 28 last year.
An altercation broke out between Russel and the bus driver over rear-ending his car. As Russel chased the bus, the bus driver ran him over.