Have ETP, or shut down, minister tells factories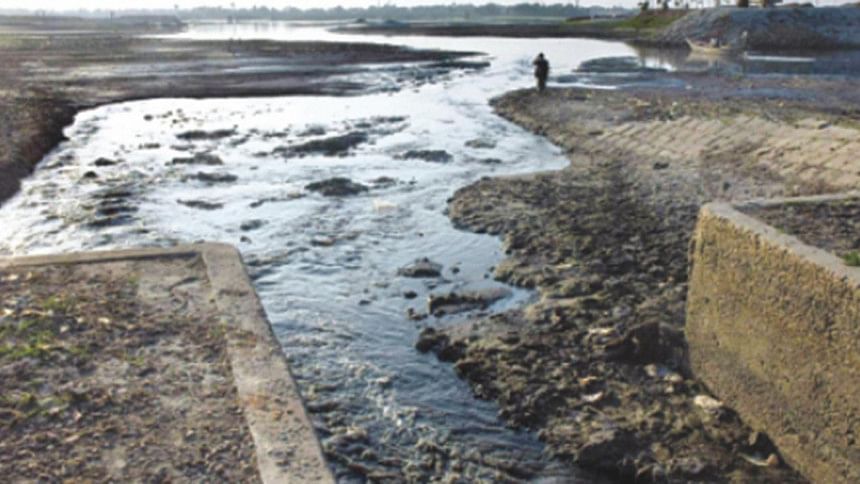 In a move to save the major rivers around Dhaka, the government today made effluent treatment plants (ETP) mandatory for all factories.
The decision was taken at an inter-ministerial meeting today at the Shipping Ministry.
The meeting focused on effective steps to reduce water pollution in the rivers.
Factories around the Shitalakkhya, Balu, Turag and Buriganga rivers must have ETP within a given period of time, Shipping Minister Shahjahan Khan said. "Or else, they will be shut down."
The minister, however, was not specific about the deadline.
ETP covers the process of treating by-product waste water from the industries to make it less harmful before being released into the environment.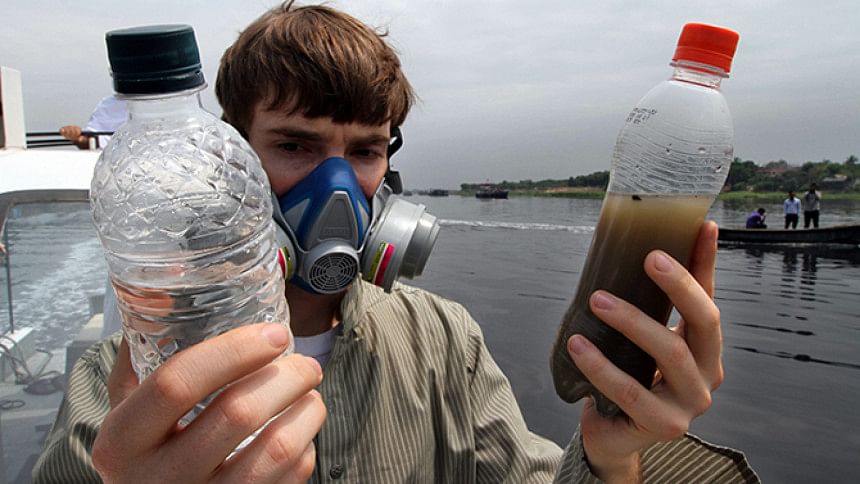 If the factories do not implement the ETP within the given time, they will be fined first, Minister Shahjahan said. "If the fine does not initiate the implementation, they will be shut down."
The meeting also decided on a project to initiate cleaning the rivers. This will be led by the shipping ministry. Its feasibility study will begin soon. Local authorities will be included in the awareness campaign.
Regarding the relocation of tanneries, the minister said they would also be given time to shift to Savar or else they will be shut down.
The meeting was chaired by Shipping Minister Shajahan Khan with the presence of Environment and Forest Minister Anwar Hossain Manju Housing Minister Mosharraf Hossain, Land Minister Shamsur Rahman Sherif, Dhaka South City Corporation Mayor Sayeed Khokon and Annisul Huq mayor of Dhaka North City Corporation attended the meeting.