Sundarbans' Shela river route banned, case filed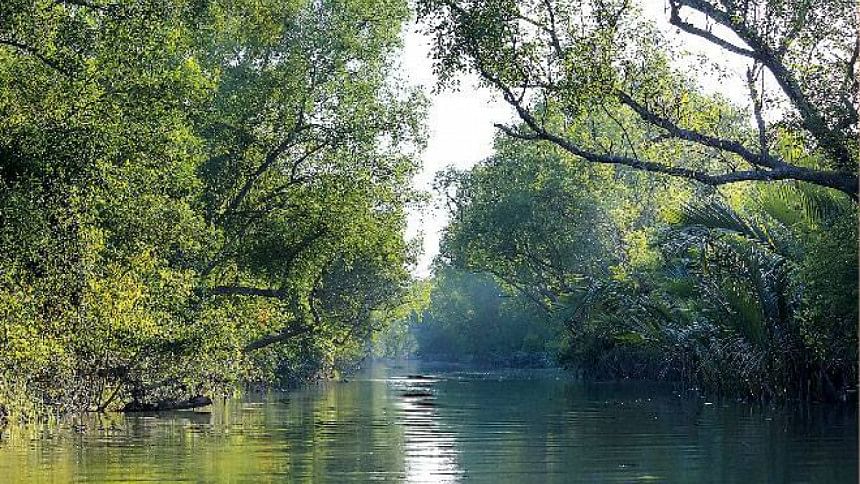 Authorities today once again imposed a ban on all types of water vessels through the Shela river in the world's largest mangrove forest and a listed heritage site – the Sundarbans.
The move came two days after a coal-laden cargo vessel sank in the Sundarbans – a year after an oil tanker sank in the same river spilling oil endangering the rich biodiversity of the forest.
Bangladesh Inland Water Transport Authority (BIWTA) took the decision that will come into effect immediately, Mobarak Hossain, public relation officer of BIWTA, told The Daily Star.
The forest department has formed a surveillance team to enforce the ban, Saidul Islam, divisional forest officer of the Sundarbans' Chandpai range. The teams will monitor Saronkhola and Chandpai points to the alert authorities of any violation.
The authorities have yet to launch any salvage operations till 6:45pm today while this report was filed. 
Meanwhile, Sultan Mahmud, station officer of forest department's Dhansagor last night filed a case with Saronkhola Police Station against six people including the sunken cargo's owner, its pilot, shipping agent and manager in this regard. 
---
In December 2014, an oil tanker sank in the Shela river spilling huge quantity of oil that tainted the water with a black hue for days. The oil was found on barks of trees and on the soil for months.
The oil spill drew an outcry from activists, environmentalists, political organisations, rights activists and many others throughout the world. They demanded a ban on the river route.
Under pressure, the government suspended Shela river route for a few days before reopening it again in January. The forest department had protested the move, saying it would be harmful for the biodiversity of the mangrove forest.
Besides, Bangladesh Environment Conservation Act (2010) also prohibits the operation of the commercial vessels through the river in the forest.
---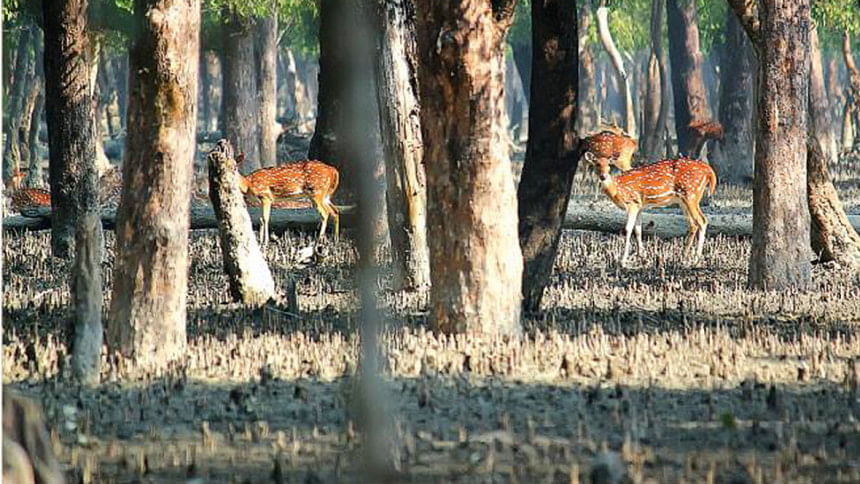 In another development, the forest department has sought help from the environment department in Khulna to test the water and soil – the possible impact of the coal that is now at the river bed.
Until the salvage of the cargo and recovery of the coal, the forest department requested to continue the tests at a successive period, forest official Saidul Islam said.
As alternative, vessels have been advised to ply on the Ghashiakhali-Mongla channel in day time only, said BIWTA officer Mobarak. "Shela channel will be closed until the sunken vessel is recovered."
Meanwhile, the National Committee to Protect Sundarbans and Bangladesh Paribesh Andolon expressed concerns over the damage of the Shela river due to the latest incident.