Government to ensure navigability in 10,000km of river routes: State minister for shipping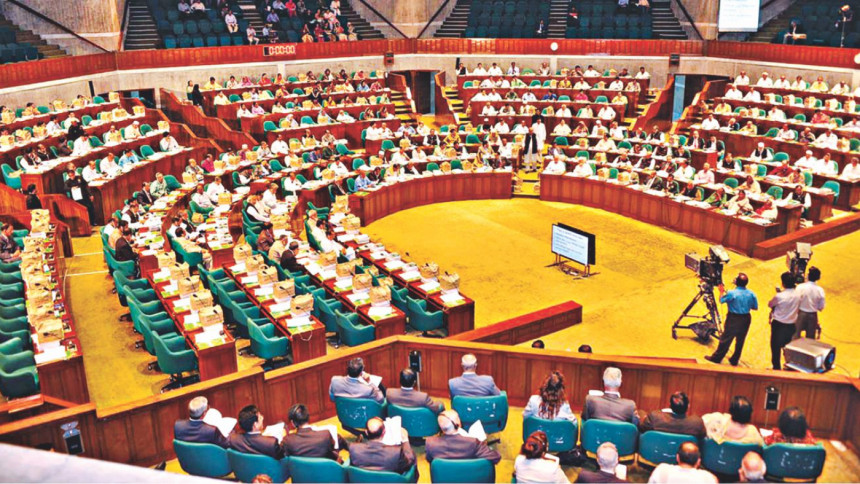 The government has taken measures to ensure navigability in 10,000 kilometres of river routes through dredging 178 rivers, State Minister for Shipping Khalid Mahmud Chowdhury today told parliament.
"The current government has taken a dredging masterplan to bring navigability to the internal waterways across the country. Under it, around 10,000 kilometres of river routes will be made navigable through excavating 178 rivers by the Bangladesh Inland Water Transport Authority [BIWTA]," said the junior minister.
He said this in reply to a query from ruling Awami League MP Nurunnabi Chowdhury from Bhola-3.
As per the plan, the state minister said the BIWTA had begun excavation of 12 important river routes, capital dredging in 53 river routes, navigability development of the river route from Mongla port to Pakshi via Chandpur, Mawa, Goalando and restoration of old Brahmaputra, Darla, Tulai and Punarva rivers.
Besides, feasibility study of 47 more rivers will be done under the plan, he added.
The minister's question-answer was tabled at the beginning of yesterday's parliament session with Speaker Shirin Sharmin Chaudhury in the chair.
In reply to another query from treasury bench MP Kazi Nabil Ahmed from Jashore-3, the state minister informed the House that the length of the inland river routes reduced to about 6,000km during the dry season, while it rose to around 24,000km during the rainy season.
Replying to another question from AL MP M Abdul Latif from Chattogram-1, Khalid Mahmud said excavation of 470km of river routes under the Bangladesh-India river protocol had already begun. It will be jointly financed by the two countries.
Responding to a question from AL MP Benjir Ahmed from Dhaka-20, the state minister said that the government had taken initiatives to build 39 different types of water vessels for the inland route.
Besides, the state minister said, the government will procure six large ships to ply on international routes and it will also purchase four more cellular ships.