MPO Inclusion
Fresh enlisting to be finalised by next month: Nahid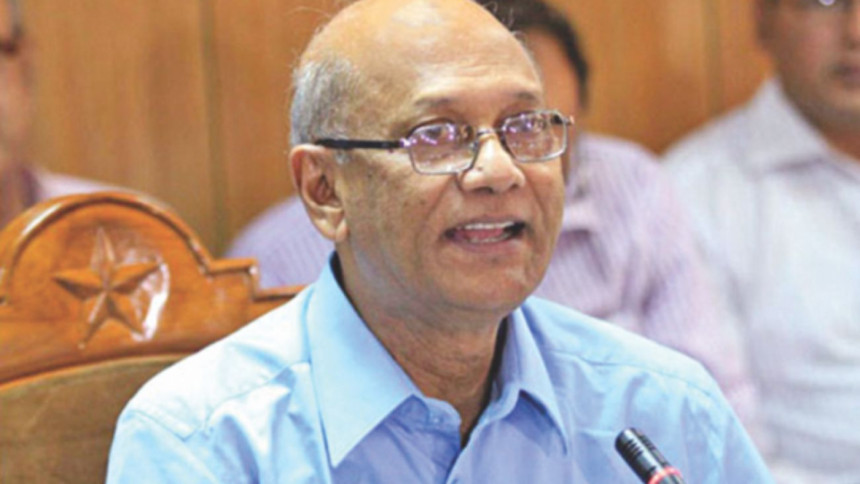 Fresh enlisting of educational institutions under Monthly Pay Order (MPO) facility will be finalised within the next month, Education Minister Nurul Islam Nahid told the parliament yesterday.
In reply to a supplementary question of Awami League lawmaker AKM Jahangir Hossain, the minister said after repeated appeal, Finance Minister AMA Muhith has allocated money to meet the expenses for enlisting educational institutions under MPO facility.
"Following Prime Minister Sheikh Hasina's opinion, we will finalise the fresh enlistment of educational institutions under MPO within the next month," Nahid added.
Nahid also said no educational institutions could be enlisted under MPO facility since 2010 as the finance ministry did not allocate any money.
The education minister also said the interested educational institutions will be able to apply for the enlistment online. Later, the ministry will scrutinise, following specific guidelines.
In the supplementary question, Jahangir Hossain said tenure of the present government is about to end soon. "I want a clear answer from the education minister -- how many educational institutions will be brought under the MPO facility within December?" questioned Jahangir.
Earlier on June 27, Nahid told the parliament that the government has formed a nine-member committee to amend guidelines for enlisting educational institutions under MPO facility.