Ferry services resume on Shimulia-Kathalbari route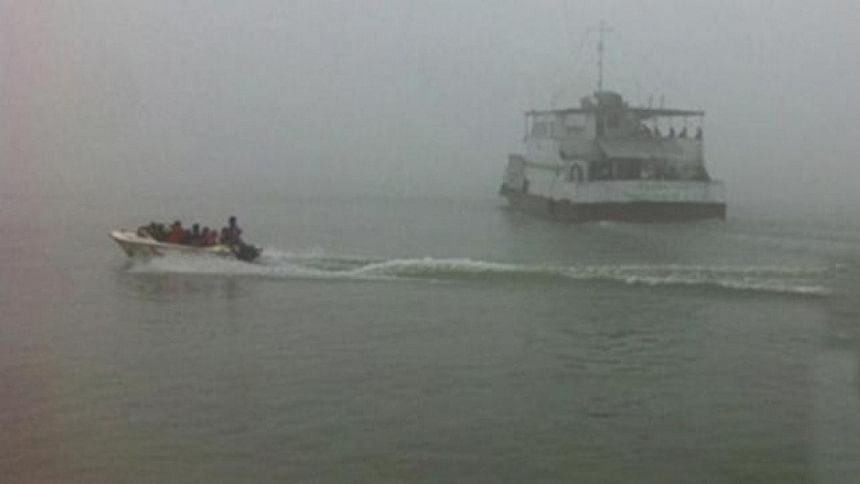 The ferry services on Shimulia-Kathalbari route resumed today morning after four and half hours of suspension due to thick fog on the route.
Assistant General Manager of Bangladesh Inland Water Transport Corporation (BIWTC) of Shimulia, Shah Neaz Khaled, said the ferry movement was suspended from 5:00am due to poor visibility.
However, the ferry services resumed around 9:30am as the fog started disappearing.