Felani killing: Justice denied, border killings continue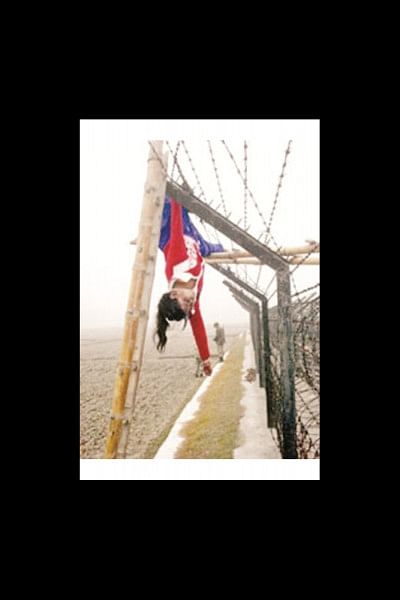 It has been five years in the passing that Bangladesh woke up to the horrendous photo of a teenage girl hanging from the barbed fence at the India border.
Promises of justice to the killing have gone by ignored as indiscriminate killings at the border continue unabated.
Fifteen-year-old Felani Khatun was gunned down by the Indian Border Security Force (BSF) when she, along with her father, was returning home from India through Anantapur border along Phulbari upazila of Kurigram on January 7, 2011, reports Prothom Alo.
Later, BSF troopers hung her body on the barbwire fencing at the border. The ghastly photo of Felani's bloody body hanging from the barbwire upside down sparked an outcry of protest and condemnation throughout the country.
The BSF trooper Amiya Ghosh, who killed the unfortunate child, faced two phases of trial in an internal court. In both cases, he was acquitted.
Border killings are continuing on the other hand despite outcries for a stop to the killing. So far 46 Bangladeshis were killed in borders with India by BSF in 2015. At least 236 Bangladeshis were killed by BSF in the last six years between 2010 and 2015 according to rights body Ain o Salish Kendra.
There have been repeated discussions between the two countries with an aim to curb border killings. BSF formally assured of not using lethal weapons in the Bangladesh-India border. However, nothing has come to avail so far.