Punishing Lawyer at Mobile Court: HC rebukes AC (land)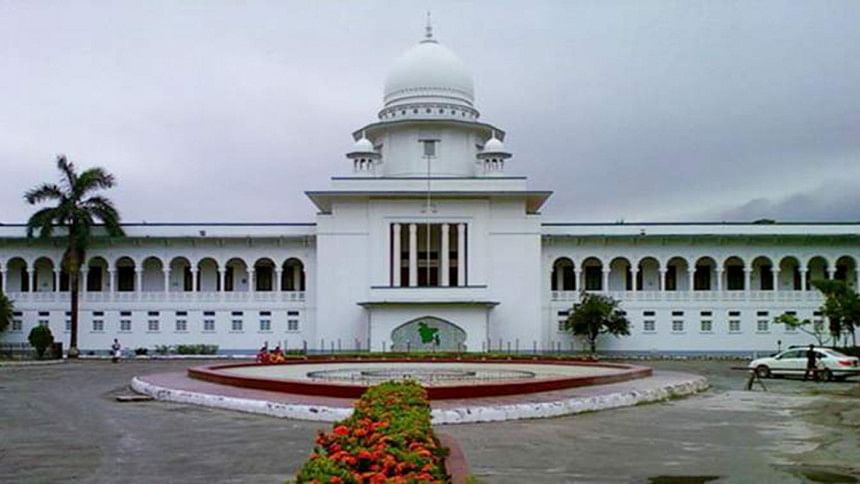 The High Court yesterday rebuked and cautioned Biroda Rani Roy, assistant commissioner (land) of Bhurungamari in Kurigram, for sentencing a senior lawyer in Dinajpur through a mobile court over a trifling matter earlier this month.
Biroda has abused her power by sentencing the lawyer through the mobile court and she has to be careful so that such incident doesn't recur, the court said.
It said the salaries of officials like Biroda are paid from the people's tax money, but sometimes they try to misuse their power by dominating those people.
The HC cancelled the mobile court's verdict. However, it exempted Biroda from the charges of sentencing the lawyer as she offered unconditional apology and regretted to it for the incident. 
On December 17, the HC bench of Justice Md Habibul Gani and Justice KM Kamrul Kader issued a suo moto rule on the legality of the incident.
Yesterday, Biroda appeared before the court and pledged that she would not be involved in such an incident in future.
ZI Khan Panna, a senior lawyer of the Supreme Court, prayed to the HC to give some directives to the authorities concerned to stop misuse of power by mobile courts.
The court refrained from passing any order saying that a case regarding the mobile court law was pending with the Appellate Division of the SC.   
Biroda on December 12 fined Nirod Bihari Roy, 60, a member of the Dinajpur Bar Association, Tk 500 and sentenced him to a day in prison in default over the sitting arrangement at her office.
The incident at the Upazila Land Office in Dinajpur's Birganj triggered anger among the lawyers in the district.
Different newspapers ran reports on the incident. Biroda was later transferred to Bhurungamari.
On December 17, the HC bench issued a suo moto (acting on its own initiative) rule and summoned the AC (land) to appear before it on December 27 after Supreme Court lawyers Syed Mohidul Kabir and Kazi Helal Uddin had submitted clippings of the news report to the HC for necessary order.
Appearing before the HC on Wednesday, Biroda said she asked Nirod Bihari to take a seat outside her office room as there was no space left inside when she was hearing a case.
She said she sentenced the lawyer as he raised his voice in the office.
Advocate Syed Mamun Mahbub appeared for Biroda.