Step down, BNP tells EC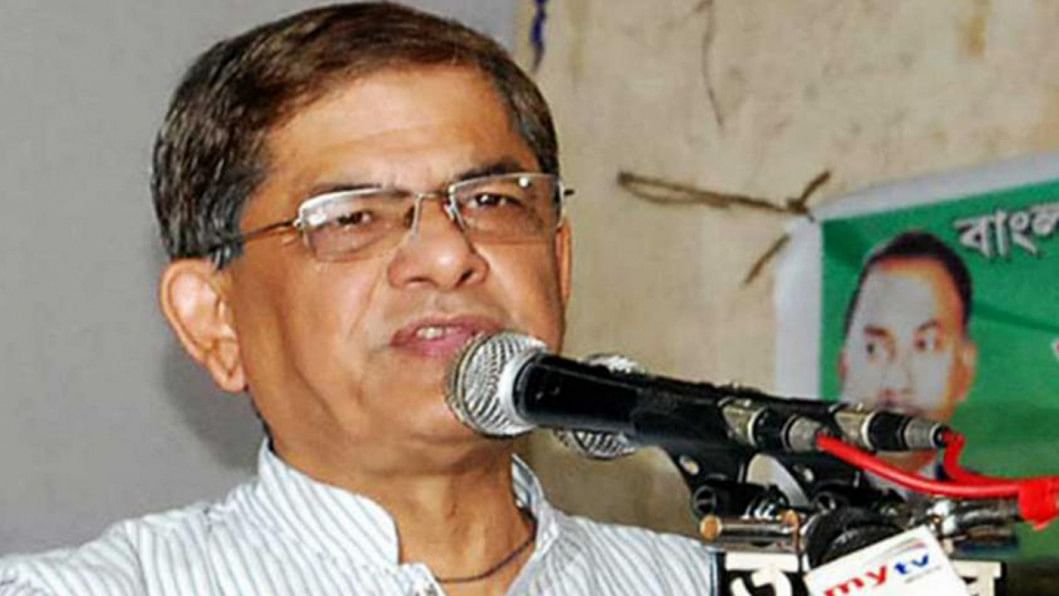 Bangladesh Nationalist Party (BNP) today demanded that the Election Commission (EC) steps down for what it termed "failure to uphold its constitutional responsibilities" during the just concluded municipality elections.
Alleging that the Election Commission betrayed with the people's expectations, acting Secretary General Mirza Fakhrul Islam Alamgir today said: "This is why we are rejecting the results of polls and demanding the Election Commission and the government step down immediately."
Fakhrul made the demand at a press conference at party Chairperson Khaleda Zia's office in Dhaka's Gulshan area.
He said no acceptable election can be held under Awami League government and that it was proved through the yesterday's municipality election.
Fakhrul alleged the government had snatched away the people's verdict through holding farcical municipal polls.
"The government has set up a rare example by holding a blue print farcical election using its subservient Election Commission, law enforcing agencies and administration," said the BNP leader.
Alleging widespread vote-rigging, ballot-stuffing and capture of more than a thousand polling stations by the ruling party men in yesterday's elections, Fakhrul said: "The election was held as per the blueprint of the government that we had anticipated earlier."
The government has established a "state of terror" destroying the country's democratic norms in a bid to materialise one party BKSAL rule, he alleged.