Enforcement of road transport law eased for logical reasons: Quader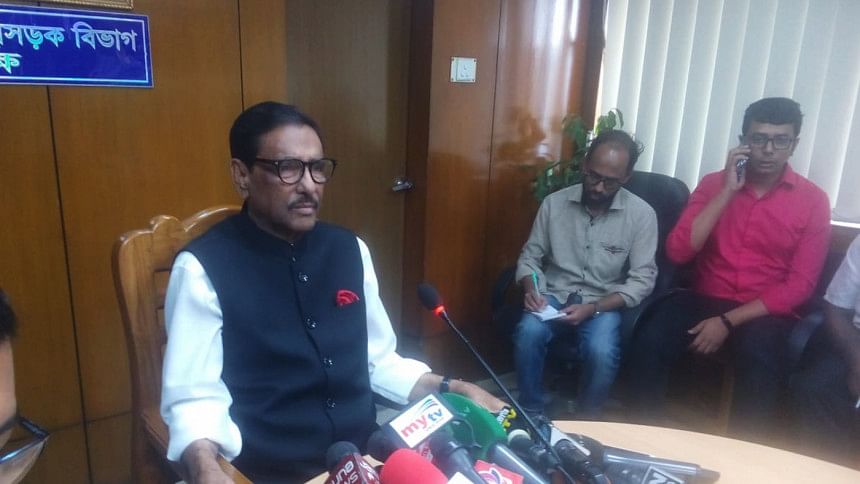 The enforcement of the new Road Transport Act-2018 has been eased for logical reasons, Road Transport and Bridges Minister Obaidul Quader said today.
"The law does not need to be changed just because there are demands. The government will scrutinise the rules first and then comment," Quader said in regard to amendments to the law at his Secretariat this afternoon.
The authorities started to enforce the Road Transport Act on November 17, two weeks after the law came into force.
Transport workers in response went on strikes in different districts from the following day, while truck workers and owners called an indefinite strike on November 19, demanding amendments to the law.
However, the strike of truck workers and owners was called off early on November 21 after the home minister had assured them of meeting their several demands.
In an apparent attempt to appease the agitating transport workers, the government assured them of relaxed and gradual implementation of the law.