Tk 3,825cr EVM project okayed
1.5 lakh voting machines to be procured by 2023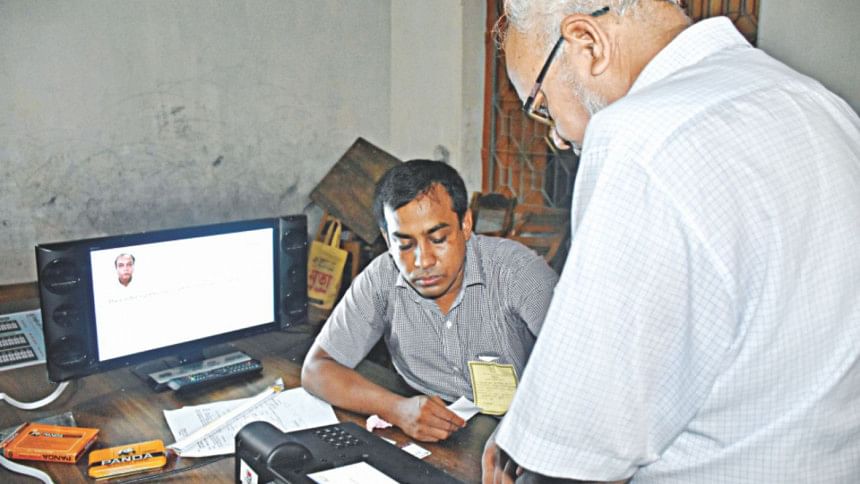 The government will purchase 1.5 lakh EVMs in three phases in the next five years. 
The project, which will cost Tk 3,825 crore, was approved yesterday at a meeting of the Executive Committee of the National Economic Council (Ecnec).
EVMs may be used in the next election in urban areas on a limited scale, Planning Minister AHM Mustafa Kamal told reporters after the meeting.
Prime Minister Sheikh Hasina gave directives for gradually expanding the use of EVMs, he said.
The EC will purchase 50,000 EVMs in the first phase of the new project.
The planning ministry evaluated the feasibility of the project before placing it in the Ecnec, he said.
There is no alternative to automation of the voting process, he said, adding that EVMs have to be introduced at all levels.
According to the project proposal, the EVMs were used during different local polls before.
The EC has taken suggestions from an expert committee about the specifications of the EVMs.                
The EVMs would have a control unit, ballot unit and external display unit. The polling agents of different parties will be able to check whether false votes are cast.
The voting process will be transparent, faultless, credible and technology-based, the minister said.
As part of the project, 3,110 officials would receive training.
After EC Secretary Helaluddin Ahmed last month disclosed the EC's plan on using EVMs on a large scale, Election Commissioner Mahbub Talukder strongly opposed it, saying, "It alone might plunge the polls into controversy."
The prime minister also said the machines should not be imposed hurriedly.
Chief Election Commissioner KM Nurul Huda soon afterwards said the use of EVMs in the upcoming election would depend on enactment of law, training of officials and acceptance among stakeholders.
"If the government enacts necessary laws and a congenial atmosphere is created, then the EC will think about using EVMs in some constituencies," he said at the time.
The BNP and many other political parties are also against the use of EVMs in the parliamentary polls. They alleged the government would use the machines for vote rigging.
However, the EC is planning to amend the RPO incorporating the provision to use EVMs.