Don't comment on sub-judice matter: Law minister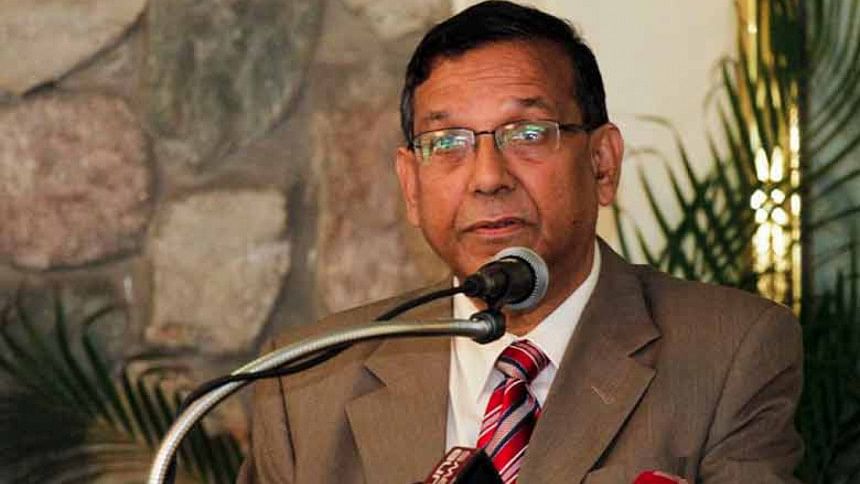 Law Minister Anisul Huq today urged all not to make any statement regarding any sub-judice matter.
"Supreme Court is an institution and the judges are part of it. It's not right to comment on a case pending with the judges," Anisul told reporters at his office.
His comments came in reflection of two ministers' comments on Chief Justice Surendra Kumar Sinha regarding proceedings in a war crimes trial case.
In response to comments of those two ministers – Food Minister Quamrul Islam and Liberation War Affairs Minister AKM Mozammel Haque – the Supreme Court today issued a contempt rule and summoned them to appear before it on March 15.
"The honour of the institution is hampered and damaged, if any comment is made about a sub-judice matter. Subsequently, the honour of the country is damaged," the law minister added.
Saying that the country's judiciary became stronger during the regime of the Awami League government, Minister Anisul Huq refused to make comment on the contempt of court rule issued on the two ministers.
He expressed satisfaction about the day's judgment on Mir Quasem. "If Quasem does not file a review petition, the SC verdict on him will be executed," he said.