Don't arrest or harass Prothom Alo editor, 5 others: HC
HC orders law enforcers, bail hearing tomorrow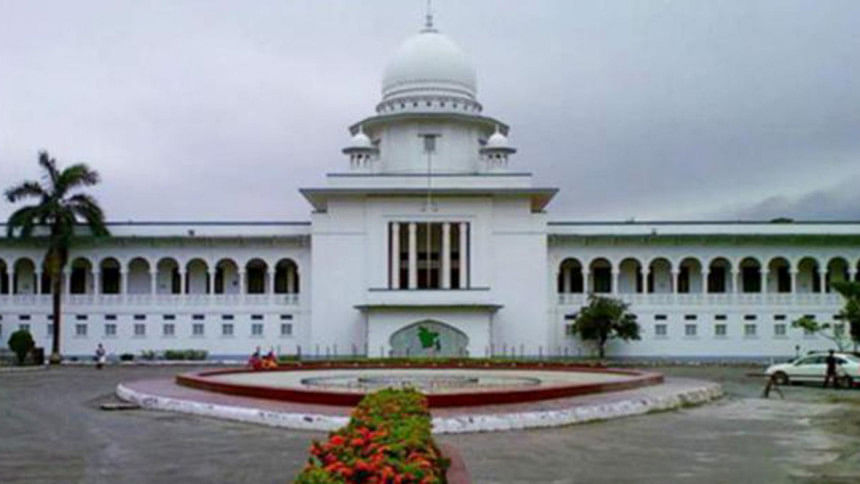 The High Court today ordered the law enforcers not to harass or arrest Prothom Alo Editor and Publisher Matiur Rahman and five others until the hearing of the bail petitions in a case filed over the death of Naimul Abrar Rahat, a student of Dhaka Residential Model College.
The High Court bench of Justice Obaidul Hassan and Justice AKM Zahirul Huq passed the order after Matiur Rahman and five others appeared before the court seeking bail in the case.
The court also fixed tomorrow for hearing the bail petitions.
The five other accused are Prothom Alo Deputy Editor Anisul Hoque, Kishor Alo Senior Assistant Editor Mahitul Alam, Prothom Alo Head of Event and Activation Kabir Bakul, and Executives Shah Paran Tushar and Shuvashish Pramanik.
Barrister M Amir-ul Islam moved the bail petitions for the six.
On January 16, a Dhaka court issued arrest warrants against Prothom Alo Editor and Publisher Matiur Rahman and nine others in the case.
The court fixed February 24 for the next hearing in the case.
Abrar, a ninth-grader, was electrocuted during the anniversary programme of Prothom Alo's youth magazine Kishor Alo on November 1 last year.
The charges brought against all the accused are under section 304(A) of Bangladesh Penal Code. The section deals with deaths caused by "rash or negligent act".
According to the section, a person may face up to five years in jail if charges are proven against him or her.
The victim's father, Mojibur Rahman, filed the case with the Fourth Additional Chief Metropolitan Magistrate's Court in Dhaka on November 6 last year.
In the complaint, Mojibur said his son was electrocuted and became unconscious around 4:30 pm on November 1 last year while attending the programme of Kishor Alo.
Additional Chief Metropolitan Magistrate Md Aminul Haque took it into cognizance and ordered the OC of Mohammadpur Police Station to submit an investigation report.