Dead canals put farmers in trouble
Growers now carry their harvest on nasimon instead of boats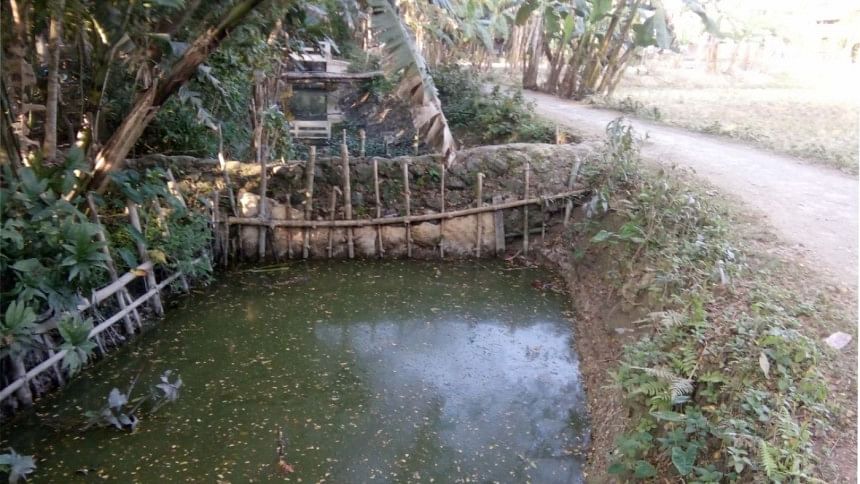 Thousands of farmers in five upazilas of the district now face serious trouble in transporting their produce as most of the canals, flowing beside their croplands, are dried up due to lack of re-excavation for years.
As a result, growers nowadays cannot transport their harvest on small boats, which they used to do only a decade ago.
A few years ago, the canal routes were used to transport their agricultural product from fields to home all the year round, even in the dry season, many farmers said.
They said earlier farmers could easily carry their crops using small boats, without any cost and hard labour, but now they have to depend on different alternative ways and using different illegal vehicles like nasimon, karimon and other three-wheelers.
"Now we have to carry paddy and paddy straw first on the head and then walk a long way towards the highway to load those on nasimon (three-wheelers)," said Rafiqul Islam, a farmer of Bashtola in Rajapur upazila.
Earlier, he and his son carried the crops to his home on boat, Rafiqul said, adding that now he has to hire three labourers and a three-wheeler to carry those, which increases the production cost.
"This season, I had to pay Tk 12,000 as labourer wages and fare of three-wheelers," he added.
Farmer Jatin Halder of Sattarkanda in Jhalakathi Sadar upazila said earlier he used to go to his farmlands on a small boat even in the dry season, but now he has the boat but no canal routes to ply on.
"Carrying paddy on nasimon or three-wheelers is very risky on the highways and roads as the drivers of these vehicles do not have driving licence or training," said farmer Mojibur Rahman of Shatpakia in Nalcity upazila.
"Once, the canal routes were the key way of easy communication for local farmers, but now the waterways remain dried up due to lack of regular re-excavation," said Sheikh Abu Bakar Siddik, deputy director (DD) of the Department of Agriculture Extension in Jhalakathi.
Local Government and Engineering Department (LGED) and Bangladesh Agriculture Development Corporation (BADC) are authorised to carry out re-excavation work to keep canals and waterways free flowing, the DD added.
"To re-excavate any canal, local union parished chairman has to submit a project proposal to be approved by the higher authority of our department," said Ruhul Amin, executive engineer of LGED, Jhalakathi.