Sundarbans' infrastructure badly damaged by Cyclone Bulbul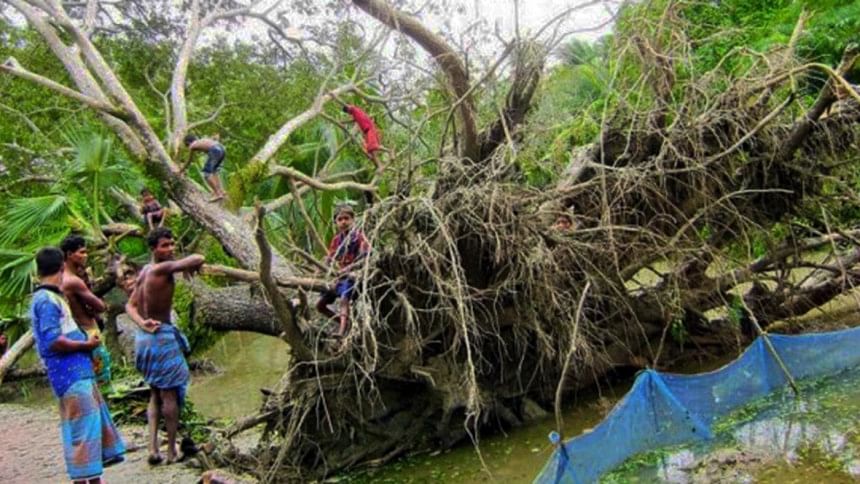 Cyclone Bulbul that raged through the country's southwest region on Saturday and Sunday damaged a lot of structures inside the largest mangrove forest, the Sundarbans.
Six residential buildings, 17 non-residential buildings, 10 jetties, watchtowers, deer enclosures and different dykes of the Bangladesh Forest Department and many other structures were damaged during the storm triggered by Bulbul, sources at the Bangladesh Forest Department (East Sundarbans range) said.
However, the forest official could not yet determine the damage to trees in the forest, reports our Bagerhat correspondent quoting the sources.
Meanwhile, the cyclone also damaged many tourist spots in the Sundarbans as well, the correspondent reports quoting Divisional Forest Officer (East Sundarbans range) Md Mahmudul Hasan.
Work to repair the damaged infrastructures will start soon, the official added.
At least 26 people were killed in nine southern districts as Cyclone Bulbul ravaged through the areas between Saturday and Sunday.