Curb on unregistered motorbikes from June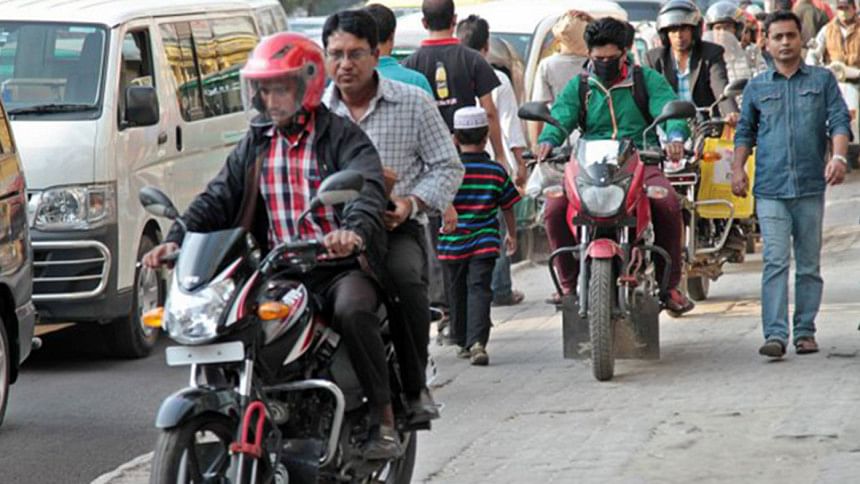 Police will crack down on unregistered motorbikes from next month in view of the large number of those unregistered vehicles running about in the country.
Stating that over 90 percent of motorbikes all over Bangladesh are unregistered, Inspector General of Police Shahidul Haque today said that police will take a tough stand in this regard.
"No unregistered motorbikes will be allowed to run on the streets from June 3," he said.
Motorbike owners will be given 15 days time starting from today to complete their registration with the Bangladesh Road Transport Authority in order to escape the curb down.
"Legal action will be taken against unregistered motorbike owners," Haque said.
However, vehicles pending registration beyond June 3 will be exempted from the purview if the owners can produce necessary papers validating the cause.
The IGP was speaking at a press briefing in Dhaka Metropolitan Police headquarters.