'Stalker' stabs schoolgirl in C'nawabganj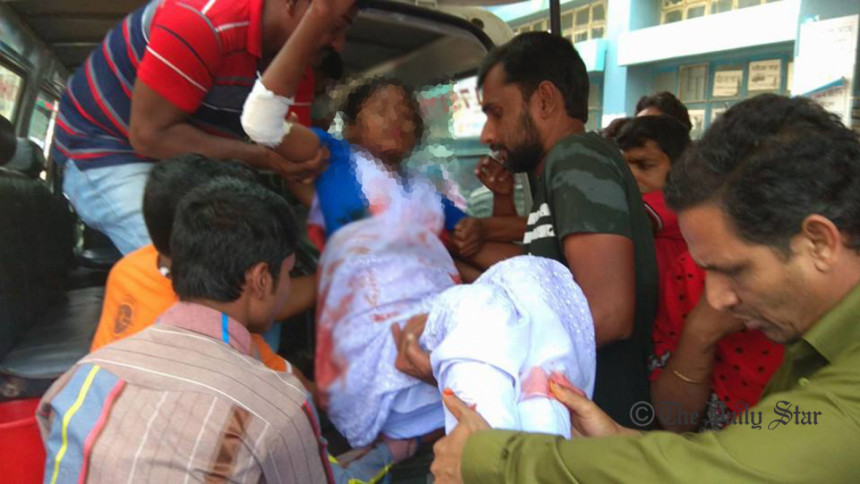 A 13-year-old schoolgirl is believed to have been stabbed by her stalker, under broad daylight, after days of harassment in Chapainawabganj town.
The victim has been identified as Sathi Khatun, 13, daughter of Abdus Samad and a sixth grader at Kamal Uddin High School, our local correspondent reports.
She was stabbed indiscriminately by Monirul Islam, 25, son of Faku Uddin, in Railbagan area around 10:00am, Chapainawabganj Sadar Police Station Officer-in-Charge Manzur Rahman said.
Sathi was on her way to school with a friend when she was waylaid and attacked. Locals rushed her initially to Chapainawabganj Sadar Hospital. She was later referred to Rajshahi Medical College Hospital.
Chapainawabganj Sadar Hospital's Emergency Medical Officer Dr Khairunnesa said, Sathi suffered stab wounds at the abdomen, her left thigh and right arm.
Monirul had quarrels with Sathi's family. OC Manzur said, the quarrel might be behind the attack.
Attending treatments in a critical condition, the victim told journalists at the hospital that Monirul had been harassing her for the past few days.