Counsels to meet Kamaruzzaman Saturday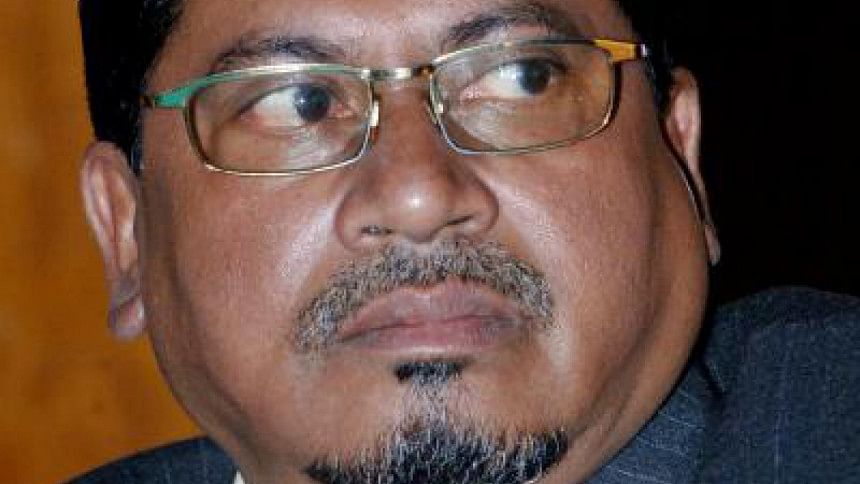 Defence lawyers will meet death row convict Muhammad Kamaruzzaman at Dhaka Central Jail tomorrow morning to get necessary instructions from him about his review petition.
The condemned Jamaat-e-Islami leader filed the petition on March 5 with the Supreme Court, seeking review of its verdict that upheld his death penalty for his crimes against humanity during the country's Liberation War in 1971.
The Appellate Division of the SC is set to hold hearing on the review petition Sunday.
Shishir Manir, a lawyer for Kamaruzzaman, told The Daily Star that they will meet their client at 10:30am to take instructions from him about relevant legal issues including the review petition.
"If Muhammad Kamaruzzaman gives any strategic instruction about the review petition, we will inform it to his senior counsel Khandker Mahbub Hossain," he said.
Then the senior counsel will place relevant arguments before the apex court during hearing the review petition, he added.
Four other lawyers, who are set to meet Kamaruzzaman, are—Ehsan Abdullah Siddiq, Moshiul Alam, Motiur Rahman Akand and Muzahedul Islam Shahin.
On February 19, the prison authorities read out the death warrant to him after the International Crimes Tribunal-2 had issued it the same day.
On November 3 last year, the SC upheld his death penalty awarded by the tribunal on May 9 in 2013 for his wartime offences.
Kamaruzzaman submitted his appeal to the SC challenging the tribunal's judgment on June 6, 2013.