Cops say didn't find Singapore returnees' link with IS, al-Qaeda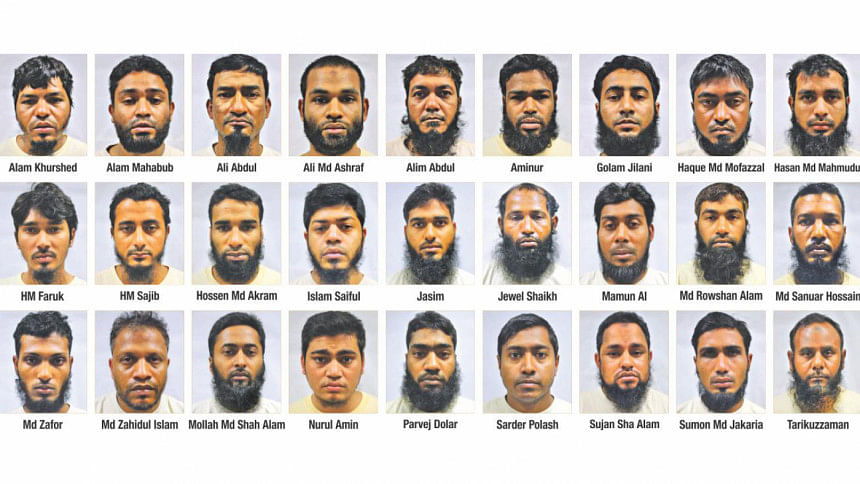 Police in Dhaka today said they did not find any link of the 26 Bangladeshi workers, who were deported from Singapore over allegation of jihadi link, with Islamic State and al-Qaeda.
Monirul Islam, joint commissioner of Dhaka Metropolitan Police (DMP), however said they have found involvement of the Singapore returnees with local banned militant outfit Ansarullah Bangla Team.
READ MORE: S'pore deported 26 'radicalised' Bangladeshis
"None of the returnees were found involved with any international militant groups including al-Qaeda and Islamic State," the DMP official said.
"We have arrested 14 of the returnees. Most of them are linked with the Ansarullah Bangla Team chief Mufti Jashimuddin Rahmani and they are followers of war criminal Delawar Hossain Sayedeed," Monirul said while speaking to journalists at his office. 
Yesterday, a Singapore home ministry press release circulated in its official website said the authorities arrested 27 Bangladeshis between November 16 and December 1 last year for "supporting armed jihad ideology of terrorist groups such as Islamic State (IS) and al-Qaeda".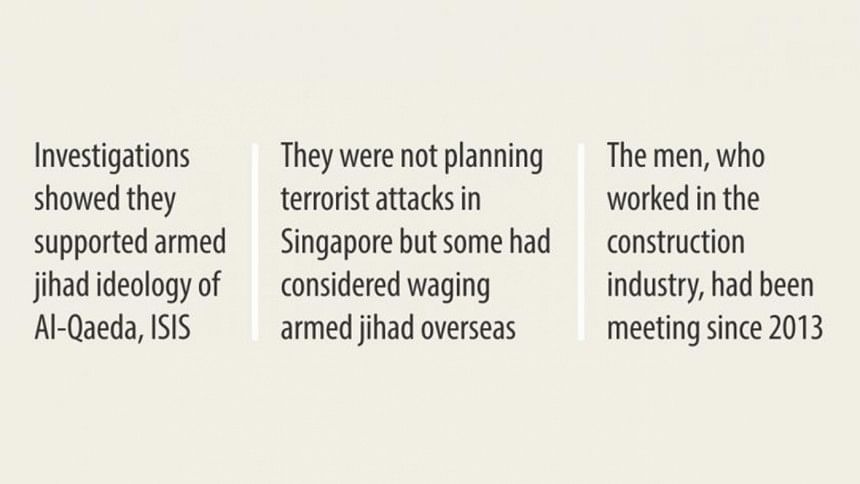 Mug shots of the 27, who used to work at a construction field, were uploaded in the website.
According to the ministry, 26 of them were members of a closed religious study group that allegedly subscribed to extremist beliefs and teachings of radical ideologues like Anwar al-Awlaki, a Yemeni Islamic lecturer alleged to have ties with militant group al-Qaeda.
Awlaki was killed in a drone strike in Yemen in September 2011.