CU BCL postpones strike with 3-day ultimatum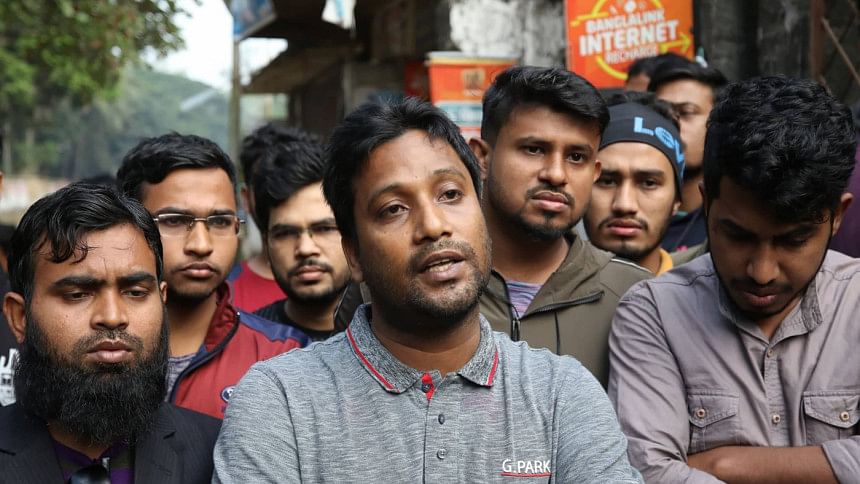 A section of Bangladesh Chhatra League (BCL) of Chittagong University today postponed their indefinite strike, giving the authorities concerned a three-day ultimatum to meet their demands.
Last night, BCL CU unit President Rejaul Haque Rubel under the banner of Taposh Sriti Sangshad, enforced the indefinite strike on the campus protesting an attack on its two activists in 11 Mile area of Hathazari upazila.
They also vandalised four police vans, proctor's micro bus and a police outpost on the campus last night in support of the strike.
But this morning, they postponed their strike and also gave the authorities concerned three days to implement their demands.
The demands are -- removal of CU student adviser Prof Siraz-ud-Doulah, punishment of those who attacked the of the attacks on his activists and arrest of the accused in Taposh murder case.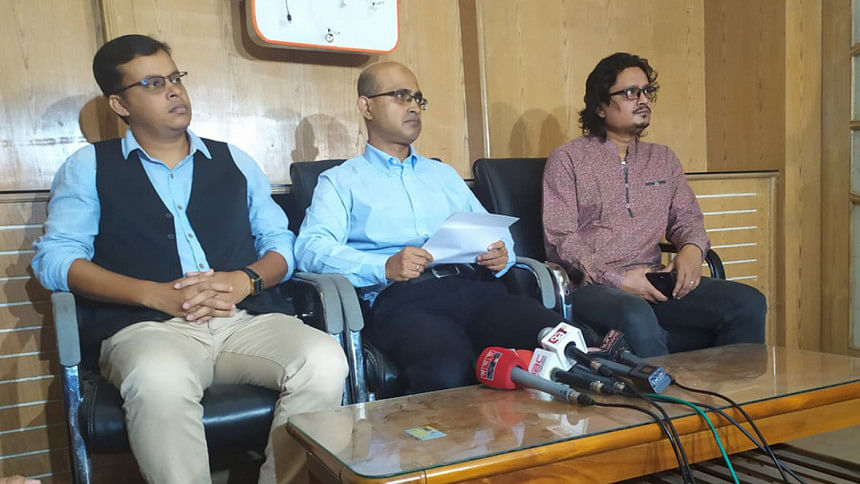 Talking to the journalists, Rubel said that they postponed their strike considering the visit of President Abdul Hamid to Chattogram.
"We postponed our strike for the next three days. But different demonstration programme will continue," he said.
He threatened to paralise the university through strike if their demands are not met within the stipulated times, Rubel added.  
Earlier, Rubel claimed that a rival BCL group led by former deputy office secretary Mizanur Rahman Bipul stabbed two of his followers. However, Bipul denied the allegation.
The campus has seen unrest for the last three days since the two groups began clashing in phases, university sources said. At least 10 BCL men were injured in clashes that took place on November 28 and 29.
Authorities trying to identify wrongdoers: Proctor
In the morning, CU Proctor Prof SM Monir Hasan held a press conference at his office where he alleged that his vehicles along with four other police vans were vandalised last night by unruly students.
"I somehow managed to save myself from the attack," the proctor said.
He said the authorities are closely observing the situation of the university and are trying to identify the wrongdoers.
They will do whatever needed for keeping congenial atmosphere of the university, he added